Abby's Scholarship
Robson Academy is a K-12 Individualized Therapeutic Education in a safe, connected and structured environment so students can experience optimal learning and healthy living. Robson Academy is uniquely equipped for students who face challenges in a regular classroom setting.
Abby
Abby is a bright and gifted teenager who loves llamas, cooking and music. She plays the piano, guitar, violin, ukulele and just about any instrument she can get her hands on. The Hayes' realized that Abby's needs were not being met by traditional schools and started homeschooling her, but eventually found that she needed additional support and community to thrive at her best. After much prayer for God's direction, they found Robson Academy. After a phone call with Kent Robson and a visit to Robson Academy, they realized that the school was a very special place and answer to much prayer.
Dorothy
It doesn't take long when you meet Dorothy to discover that she is an encourager who lovingly spreads joy to those around her. Dorothy was married to James for 46 years. They raised 4 children together. James passed away March 11, 2022. Dorothy also worked as a nurse in a nursing home providing medical care, love and dignity to her patients for 32 years. Dorothy loves God and shares freely how her faith and Jesus have always gotten her through tough times.
We feel honored and blessed to have the opportunity to get to know Dorothy and to help with much needed repairs and maintenance to her home. Thank you for supporting this project and blessing Dorothy!
A Different Kind of Fundraiser
A team of volunteers is completing a service project of fixing up a widow's home. We are raising sponsorship for our day of service. The funds raised will help Abby receive the specialized education she deserves. Will you sponsor us?
$

0
Raised of $10,000 goal
This project is complete!
100% of donations received goes to the cause
Both Hands doesn't take any administrative fees from donations to projects.
Your donation is tax deductible
Both Hands is a registered 501(c)3 nonprofit so you can give with confidence.
Give quickly and securely online
Click the button above to make a life-changing impact today!
This project is complete!
Both Hands Foundation is an approved 501(c)3 non-profit organization. Please note that in following IRS guidelines, your donation is to the non-profit organization Both Hands Foundation. Both Hands governing board retains full discretion over the donation's use, but intend to honor the donor's suggestion. Both Hands is a member of the Evangelic Council for Financial Accountability.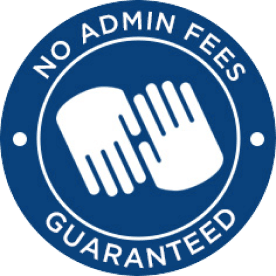 We don't take a penny out of the funds raised for adoption or orphan care for ourselves.
We are committed to doing everything we can to help our Both Hands families afford adoption. That's why we don't take out any administrative fees from donations to our projects.
We raise funds for our operations separately through support from donors like you. By supporting Both Hands, you help us serve more adoptive families, bless more widows, and bring even more orphans into their forever families.