Bryan & Heather Carver
We have been good friends since high school, and we finally tied the knot November of 2020. Our marriage has 2 very important pillars first Jesus- as followers of Christ we put our relationship with him above all else. It is the way that we have seen each other love and serve the Lord that really attracted us to one another. We both love helping and loving others and this is definitely motivated by our love for the Lord. The second important pillar is family! We LOVE spending time with our families- one of the sweetest parts of marriage has been being able to become a part of one another's families. Before even getting married we had many talks about growing our own family. We both love children so much and knew we wanted to have children in our home. From the beginning adoption was part of the conversation. To grow our family by welcoming a child into our home who for whatever reason cannot be raised by their biological parents seems like the sweetest way to do this! This fulfills so many things that we are passionate about having children of our own as well as loving and serving those in need. We look at adoption as not just an opportunity to love this sweet child we will bring into our home but also as an opportunity to love and serve their biological parents. After much thought and prayer we have determined that we would like to pursue an open adoption. Our hope is that in an ideal situation we can bring our child's biological family in as extended family.
Domestic Adoption
Right now we are waiting to be matched for a second time. We were previously matched with a birth mom who was due at the end of May. In mid February she changed her mind and has decided to parent. This change broke our hearts but we know that if she is able to this ultimately what is best for that sweet baby. So now we sit and wait. We were initially exclusively looking into infant adoption but God has used this season (even while we were matched) to tug on our heart strings and prepare us to consider other options- we are now in the process of completing necessary materials to open us up to older child adoption as well. We are open to a lot of different options and are anxiously awaiting waiting for God to bring a child into our home.
Kristi
Kristi lost Jeff, her husband of 13 years this last November. Kristi attends the same church as us; we've connected through a mutual friend. Kristi has loved serving and helping others her whole life and struggles to ask for or accept help herself. However, after losing Jeff some things are just hard. Jeff loved to golf and took pride in maintaining their yard. Kristi shared that friends and neighbors would often comment on how their yard was as beautiful as a golf course. Kristi is finding things around her house that Jeff would have easily handled but she doesn't know where to start. We are so thankful for this opportunity to meet her where she is and shoulder some of the burden for her. Kristi is equally as excited to become a part of our story and to bless our adoption journey through partnering with us in this project!
A Different Kind of Fundraiser
A team of volunteers is completing a service project of fixing up a widow's home. We are raising sponsorship for our day of service. The funds raised will help an orphan to become adopted into a forever family. Will you sponsor us?
$

0
Raised of $30,000 goal
100% of donations received goes to the cause
Both Hands doesn't take any administrative fees from donations to projects.
Your donation is tax deductible
Both Hands is a registered 501(c)3 nonprofit so you can give with confidence.
Give quickly and securely online
Click the button above to make a life-changing impact today!
Please make your donation check payable to "Both Hands" and mail to
Both Hands
Attn: Carver 849
PO Box 2713
Brentwood, TN 37024
write in the memo line "Carver 849"
Sponsor this project today!
Both Hands Foundation is an approved 501(c)3 non-profit organization. Please note that in following IRS guidelines, your donation is to the non-profit organization Both Hands Foundation. Both Hands governing board retains full discretion over the donation's use, but intend to honor the donor's suggestion. Both Hands is a member of the Evangelic Council for Financial Accountability.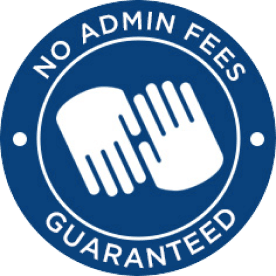 We don't take a penny out of the funds raised for adoption or orphan care for ourselves.
We are committed to doing everything we can to help our Both Hands families afford adoption. That's why we don't take out any administrative fees from donations to our projects.
We raise funds for our operations separately through support from donors like you. By supporting Both Hands, you help us serve more adoptive families, bless more widows, and bring even more orphans into their forever families.