Andrew & Sarah Chetney
In 2017, the Lord laid adoption on our hearts! We were struggling through fertility issues and the Lord kept tugging at our hearts to adopt. As we started to begin the process, we found out we were pregnant with our sweet baby girl. We were confused at the time why adoption was laid on our hearts but then we got pregnant. But we knew God had a plan for our family. We now see why His timing was just perfect. We needed time to grow spiritually, gain patience and trust in Him. Since April of 2017, we have been praying over our adoption journey and future child. We know it is time to put His plan into action. We could not be more excited about growing our family through adoption. Our daughter is so excited and desperately wants to be a big sister.
Domestic Adoption
We are hoping to adopt domestically. We would love to welcome a little boy or girl between newborn and 3 years old to our family. We started the adoption process in June of 2021 and we are hoping to bring home a sweet little one very soon!
Lindsey
Lindsey & Rocky met through a mutual friend and dated for 3 years before they were married in 2010. They wanted to grow their family and planned to start the adoption process. In 2015, Rocky was diagnosed with lung cancer and they put their adoption journey on hold. After a full year of clear scans, they started their adoption journey again. Sweet Paisleigh was born in February 2018. In 2020, Rocky went to be with Jesus. He was blessed to be a dad for two years. As Lindsey would say, "I honestly think God gave Paisleigh to us because he knew that she would be my reason to carry on after he passed. She is definitely my biggest blessing!" To know Lindsey and Paisleigh is to love them! Life has dealt them some tough cards but they both have the sweetest spirits. We didn't get the opportunity to know Rocky but we know he is looking down from heaven with great joy and pride at his girls. We are so excited to serve them in this project!
A Different Kind of Fundraiser
A team of volunteers is completing a service project of fixing up a widow's home. We are raising sponsorship for our day of service. The funds raised will help an orphan to become adopted into a forever family. Will you sponsor us?
$

0
Raised of $40,000 goal
100% of donations received goes to the cause
Both Hands doesn't take any administrative fees from donations to projects.
Your donation is tax deductible
Both Hands is a registered 501(c)3 nonprofit so you can give with confidence.
Give quickly and securely online
Click the button above to make a life-changing impact today!
Please make your donation check payable to "Both Hands" and mail to
Both Hands
Attn: Chetney 870
PO Box 2705
Brentwood, TN 37024
write in the memo line "Chetney 870"
Sponsor this project today!
Both Hands Foundation is an approved 501(c)3 non-profit organization. Please note that in following IRS guidelines, your donation is to the non-profit organization Both Hands Foundation. Both Hands governing board retains full discretion over the donation's use, but intend to honor the donor's suggestion. Both Hands is a member of the Evangelic Council for Financial Accountability.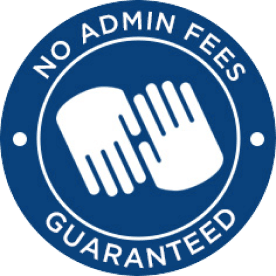 We don't take a penny out of the funds raised for adoption or orphan care for ourselves.
We are committed to doing everything we can to help our Both Hands families afford adoption. That's why we don't take out any administrative fees from donations to our projects.
We raise funds for our operations separately through support from donors like you. By supporting Both Hands, you help us serve more adoptive families, bless more widows, and bring even more orphans into their forever families.