Heather Culbert
I am a Special Education Teacher who has always had a heart for adoption since I was a little girl. I've previously been a foster parent and though that was a rewarding experience, I knew I wanted to do more and adopt a child to provide them a forever home. Adopting as a single parent has its own unique journey, but there is no shortage of love for my soon-to-be daughter.
Waiting Child
My adoption journey began a year ago April 9th when I was officially on board with my agency; I connected with the Bulgaria program and began the process to adopt my daughter with Down Syndrome. It has been such a rollercoaster of a journey, but I know that all the hard-work of fundraising and working extra jobs to bring my daughter home will be SO worth it! She is deserving of much more than concrete walls and metal cribs in an orphanage; she is a daughter of The King, Lord God, Our Savior and she is already loved beyond measure.
Ms. Ellien
Ms. Ellien lost her husband in 2016. She and her late husband have three adult sons and several sweet grandkids. Miss Ellien attends a local Church of Christ, has a good sense of humor and loves her family and community. I work at the same high school as Miss Ellien's son Johnnie, and he put the two of us in touch with one another for this project. She could use some help around her house and I feel so honored to bless her through this service project!
A Different Kind of Fundraiser
A team of volunteers is completing a service project of fixing up a widow's home. We are raising sponsorship for our day of service. The funds raised will help an orphan to become adopted into a forever family. Will you sponsor us?
$

0
Raised of $20,000 goal
100% of donations received goes to the cause
Both Hands doesn't take any administrative fees from donations to projects.
Your donation is tax deductible
Both Hands is a registered 501(c)3 nonprofit so you can give with confidence.
Give quickly and securely online
Click the button above to make a life-changing impact today!
Please make your donation check payable to "Both Hands" and mail to
Both Hands
Attn: Culbert 854
PO Box 2713
Brentwood, TN 37024
write in the memo line "Culbert 854"
Sponsor this project today!
Both Hands Foundation is an approved 501(c)3 non-profit organization. Please note that in following IRS guidelines, your donation is to the non-profit organization Both Hands Foundation. Both Hands governing board retains full discretion over the donation's use, but intend to honor the donor's suggestion. Both Hands is a member of the Evangelic Council for Financial Accountability.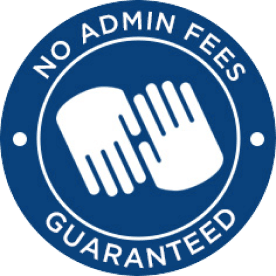 We don't take a penny out of the funds raised for adoption or orphan care for ourselves.
We are committed to doing everything we can to help our Both Hands families afford adoption. That's why we don't take out any administrative fees from donations to our projects.
We raise funds for our operations separately through support from donors like you. By supporting Both Hands, you help us serve more adoptive families, bless more widows, and bring even more orphans into their forever families.