Ashton & Taylor Edwards
Ashton and Taylor have had adoption as an important option for growing their family since they married in 2015. Ashton has always had a heart for adoptees and for children in foster care. Taylor has displayed her heart for young people through not only volunteering with church ministries but by being a compassionate and caring 4th-grade teacher. Together, they hope to grow their family through adoption and are actually considered "match ready" by their agency, Nightlight Christian Adoptions. This means they could get a call to pick up their child any day now!
Baby E
The Edwards' adoption process began with researching agencies that take really good care of bio-families, in addition to the child and adoptive family. While adoption is beautiful, it isn't without a unique story with people in tough situations. When they found Nightlight Christian Adoptions they were encouraged to hear that they offer so much care to the bio parents and have ethical practices for connecting with expectant parents. While adoption is expensive, they know that money is no boundary when it comes to taking good care of people. They are currently "match-ready" and are having their profile actively shown to expectant mothers.
Ms. Gladys
Ms. Gladys is a staple in their rural community. Taylor and Gladys crossed paths 4 years ago when Taylor taught one of Gladys' grandsons. They have stayed in touch ever since. Gladys' husband passed to be with the Lord about 6 years ago. She continues to shine the love of Jesus as she loves and cares for people. Her love for people is definitely contagious.
A Different Kind of Fundraiser
A team of volunteers is completing a service project of fixing up a widow's home. We are raising sponsorship for our day of service. The funds raised will help a child to become adopted into a forever family. Will you sponsor us?
$

0
Raised of $20,000 goal
100% of donations received goes to the cause
Both Hands doesn't take any administrative fees from donations to projects.
Your donation is tax deductible
Both Hands is a registered 501(c)3 nonprofit so you can give with confidence.
Give quickly and securely online
Click the button above to make a life-changing impact today!
Please make your donation check payable to "Both Hands" and mail to
Both Hands
Attn: Edwards 1096
PO Box 2705
Brentwood, TN 37024
write in the memo line "Edwards 1096"
Sponsor this project today!
Both Hands Foundation is an approved 501(c)3 non-profit organization. Please note that in following IRS guidelines, your donation is to the non-profit organization Both Hands Foundation. Both Hands governing board retains full discretion over the donation's use, but intend to honor the donor's suggestion. Both Hands is a member of the Evangelic Council for Financial Accountability.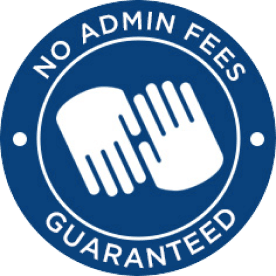 We don't take a penny out of the funds raised for adoption or orphan care for ourselves.
We are committed to doing everything we can to help our Both Hands families afford adoption. That's why we don't take out any administrative fees from donations to our projects.
We raise funds for our operations separately through support from donors like you. By supporting Both Hands, you help us serve more adoptive families, bless more widows, and bring even more children into their forever families.