Thomas & Bree Hammock
Thomas and Bree are college sweethearts who fell in love over deep conversations and good food. Their heart for vulnerable families began to form while they hosted retreats for residents at local corrections facilities. The moments shared with these residents challenged Thomas and Bree's views on redemption, flourishing, and family. So, with the conviction that adoption is not second best and a desire for God to shape their family they began the international adoption process.
A Waiting Son
After sitting with the realities of the impacts of institutionalization and their strong desire to parent, Thomas and Bree started the international adoption process with India in early 2021. Currently, they are waiting to be matched with their son and consider it a great privilege to be woven into a child's story through the miracle of adoption. They hope their family's story will empower others to care for orphans and vulnerable families in meaningful ways.
Ms. Betsy
Together with her husband, Paul, Ms. Betsy raised two beautiful kids and served the church wholeheartedly. A few months after her husband died in 2013, Ms. Betsy also lost her sight. She considers her blindness a circumstance that has given her a closer walk with God. Ms. Betsy is a friend of our pastor and a blessing to everyone she meets. We are so looking forward to blessing her with our BothHands project!
A Different Kind of Fundraiser
A team of volunteers is completing a service project of fixing up a widow's home. We are raising sponsorship for our day of service. The funds raised will help an orphan to become adopted into a forever family. Will you sponsor us?
$

0
Raised of $35,000 goal
100% of donations received goes to the cause
Both Hands doesn't take any administrative fees from donations to projects.
Your donation is tax deductible
Both Hands is a registered 501(c)3 nonprofit so you can give with confidence.
Give quickly and securely online
Click the button above to make a life-changing impact today!
Please make your donation check payable to "Both Hands" and mail to
Both Hands
Attn: Hammock 798
PO Box 2713
Brentwood, TN 37024
write in the memo line "Hammock 798"
Sponsor this project today!
Both Hands Foundation is an approved 501(c)3 non-profit organization. Please note that in following IRS guidelines, your donation is to the non-profit organization Both Hands Foundation. Both Hands governing board retains full discretion over the donation's use, but intend to honor the donor's suggestion. Both Hands is a member of the Evangelic Council for Financial Accountability.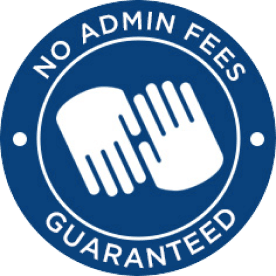 We don't take a penny out of the funds raised for adoption or orphan care for ourselves.
We are committed to doing everything we can to help our Both Hands families afford adoption. That's why we don't take out any administrative fees from donations to our projects.
We raise funds for our operations separately through support from donors like you. By supporting Both Hands, you help us serve more adoptive families, bless more widows, and bring even more orphans into their forever families.