Nate & Jennifer Holcomb
We are the Holcomb Family! Nate, Jennifer, Hunter, Luke, Jackson, Owen, and Everly. We live in New Virginia, Iowa and love to spend time together as a family doing things like fishing, camping, and traveling.
7 years ago at a drive on Mother's Day, we decided that one day we would grow our family through adoption. We weren't sure what that would look like but trusted that God had a plan. We were foster parents for a time and also support various orphan care organizations. 3 years ago we started the process of adopting a baby from Colombia but just before our home study was about to happen God gave us a surprise. Our biological daughter. We thought that was the end of our adoption journey however in the summer of 2022 we opened our home to a young man from Colombia who was participating in a hosting program to help find families for older children. It was an amazing 6 weeks and he became part of our family. He left in early August of 2022 to go back home and by the end of the month we started the process of adoption. It has been a long road, but we know God has chosen us to be a part of boy F.'s life because He has something amazing planned for our boy! You never outgrow the need for a family and we are just so humbled to be in this place.
Boy F.
Boy F. is 16 years old and lives in Colombia. He has dreams of going into Agricultural Business and does well in school. He has overcome much adversity in life and wants nothing more than to have a family to support and love him into adulthood.
Daniel & Mr. Stephenson
Daniel lost his wife in July after a long battle with cancer. He attends the church Jennifer teaches Awanas at and is active in missions; particularly in orphan care. We will be cleaning up his front yard and redoing his fence!
Mr. Stephenson lost his wife last year. He is active in our local church and loves spending time with his family.
A Different Kind of Fundraiser
A team of volunteers is completing a service project of fixing up a widow's home. We are raising sponsorship for our day of service. The funds raised will help an orphan to become adopted into a forever family. Will you sponsor us?
100% of donations received goes to the cause
Both Hands doesn't take any administrative fees from donations to projects.
Your donation is tax deductible
Both Hands is a registered 501(c)3 nonprofit so you can give with confidence.
Give quickly and securely online
Click the button above to make a life-changing impact today!
Please make your donation check payable to "Both Hands" and mail to
Both Hands
Attn: Holcomb 1068
PO Box 2705
Brentwood, TN 37024
write in the memo line "Holcomb 1068"
Sponsor this project today!
Both Hands Foundation is an approved 501(c)3 non-profit organization. Please note that in following IRS guidelines, your donation is to the non-profit organization Both Hands Foundation. Both Hands governing board retains full discretion over the donation's use, but intend to honor the donor's suggestion. Both Hands is a member of the Evangelic Council for Financial Accountability.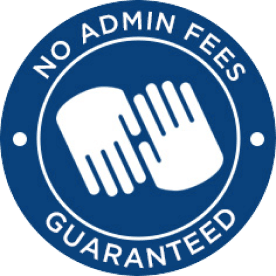 We don't take a penny out of the funds raised for adoption or orphan care for ourselves.
We are committed to doing everything we can to help our Both Hands families afford adoption. That's why we don't take out any administrative fees from donations to our projects.
We raise funds for our operations separately through support from donors like you. By supporting Both Hands, you help us serve more adoptive families, bless more widows, and bring even more children into their forever families.