Hope's Bridge: Vision for Hope 2023
Hope's Bridge is a state licensed, Christ-centered child placement agency with a focus of offering placement options to keep children from unnecessarily entering into the foster care system.
Kinship Care Program
This year, Hope's Bridge is launching the Kinship Care Program. Our belief is that family preservation matters when a healthy bond and proper support for the child can be achieved. Our hope is that kinship families will take precedent in guardianship to preserve familial relationships. Our goal is to provide the necessary support emotionally and physically to maintain long term success for the family and the child.
For this program to launch, we need to raise 50% of the program cost. This means that we need to raise $183,050. Will you help us?
Contact [email protected] to volunteer today!
Ms. Jackie
Ms Jackie lost her husband on their 38th wedding anniversary in April of 2003. She then decided to move from Louisiana to Tennessee to be with her children and grandchildren and feels right at home here in TN. She loves spending time with her friends and is very involved in her local church. Since she is 76, she's finding it harder these days to keep up the maintenance of her little home and is so grateful that she was asked to take part in this program. She wants to thank everyone in advance for their time, talent, and resources. God is Good!
A Different Kind of Fundraiser
A team of volunteers is completing a service project of fixing up a widow's home. We are raising sponsorship for our day of service. The funds raised will help children stay with their families. Will you sponsor us?
$

0
Raised of $183,050 goal
100% of donations received goes to the cause
Both Hands doesn't take any administrative fees from donations to projects.
Your donation is tax deductible
Both Hands is a registered 501(c)3 nonprofit so you can give with confidence.
Give quickly and securely online
Click the button above to make a life-changing impact today!
Please make your donation check payable to "Both Hands" and mail to
Both Hands
Attn: Hope's Bridge 2023
PO Box 2713
Brentwood, TN 37024
write in the memo line "Hope's Bridge 2023"
Sponsor this project today!
Both Hands Foundation is an approved 501(c)3 non-profit organization. Please note that in following IRS guidelines, your donation is to the non-profit organization Both Hands Foundation. Both Hands governing board retains full discretion over the donation's use, but intend to honor the donor's suggestion. Both Hands is a member of the Evangelic Council for Financial Accountability.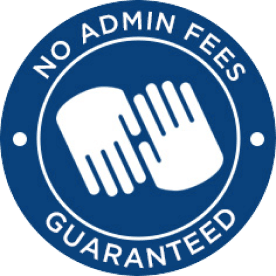 We don't take a penny out of the funds raised for adoption or orphan care for ourselves.
We are committed to doing everything we can to help our Both Hands families afford adoption. That's why we don't take out any administrative fees from donations to our projects.
We raise funds for our operations separately through support from donors like you. By supporting Both Hands, you help us serve more adoptive families, bless more widows, and bring even more orphans into their forever families.