Hope's Bridge Project
Hope's Bridge exists to be an alternative to traditional foster care. Bridge Families welcome children into their home as birth parents work with DCS to work through their permanency plan. If parents are unable to complete their permanency plan, the Bridge Family is granted permanent guardianship and eventually adoption.  The goal of Hope's Bridge is to create a loving, Christ-centered, stable environment for kids to flourish and grow as they are in a state of displacement.
Staffing Fund
This project will allow us to bring on new staff that will support our Bridge Families, provide child care for our families and to help meet the needs of new families that come into our program.
Ms. Jackie & Ms. Jodie
Ms. Jackie lost her husband just 1 year ago on June 26th of 2020. Ms. Jackie loves all things outdoors and used to volunteer by taking her dog Heidi to local hospitals and nursing homes as therapy for the patients. Since the last several years prior to 2020 have been spent caring for her husband, her home and driveway are long overdue for repairs. Ms. Jodie's husband had a debilitating stroke in 2018. Although he could only move his head and his arms a bit and had very few words, for the next year and a half he poured out the peace and joy of Christ with his smile and his attitude. He came to the understanding that this was not his true home and on January 1, 2020 he entered Heaven, the Home he was created for.
A Different Kind of Fundraiser
A team of volunteers is completing a service project of fixing up a widow's home. We are raising sponsorship for our day of service. The funds raised will help Hope's Bridge hire more wonderful staff people! Will you sponsor us?
$

0
Raised of $100,000 goal
100% of donations received goes to the cause
Both Hands doesn't take any administrative fees from donations to projects.
Your donation is tax deductible
Both Hands is a registered 501(c)3 nonprofit so you can give with confidence.
Give quickly and securely online
Click the button above to make a life-changing impact today!
Please make your donation check payable to "Both Hands" and mail to
Both Hands
Attn: Hope's Bridge #746
PO Box 2713
Brentwood, TN 37024
write in the memo line "Hope's Bridge #746"
Sponsor this project today!
Both Hands Foundation is an approved 501(c)3 non-profit organization. Please note that in following IRS guidelines, your donation is to the non-profit organization Both Hands Foundation. Both Hands governing board retains full discretion over the donation's use, but intend to honor the donor's suggestion. Both Hands is a member of the Evangelic Council for Financial Accountability.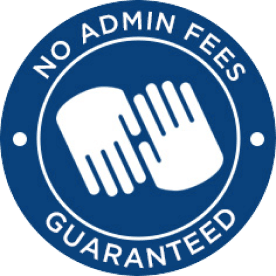 We don't take a penny out of the funds raised for adoption or orphan care for ourselves.
We are committed to doing everything we can to help our Both Hands families afford adoption. That's why we don't take out any administrative fees from donations to our projects.
We raise funds for our operations separately through support from donors like you. By supporting Both Hands, you help us serve more adoptive families, bless more widows, and bring even more orphans into their forever families.