Chris & Kimberly Human
We met twelve years ago at Berry College while attending freshman seminar. We spent our freshman and sophomore years building a great friendship performing in various music ensembles and participating in college life together. During Christmas break of our sophomore year, we decided to test the waters and went on our first date to Rock City to enjoy the Christmas lights. Needless to say it went very well and we were engaged a year later!
We got married in the college chapel, where we first met, the summer after graduation. Our first eight years of marriage have been quite an adventure. We have built our first home, established ourselves in our careers, and adopted our sweet pup Kira Lou!
Life has brought us many good times; however, we have also experienced our share of hardships. We began our adoption adventure after struggling with infertility and Kimberly's diagnosis of polycystic ovary syndrome. Through it all, the ups and downs, God has been faithful and we know He has our path perfectly planned!
Domestic Adoption
We are currently working through Mustard Seed Adoption Consultants and are eagerly awaiting to match with an expectant mother to receive the child(ren) that God has planned for us to parent!
Ms. Mary
Ms. Mary is almost 87 years old and has been widowed for over 19 years. She worked full-time at the Sheriff's department for 24 years, until retiring at the age of 81. She has raised 3 children, has 3 grandchildren, and 4 great-grandchildren and she continues to be an active part in their lives.
Many years ago she worked with the youth in church (most of these "youth" now have grandchildren of their own!) and also helped start the TV Ministry at her church. She has always been faithful and supportive in the many ministries of the church. After retirement, she was involved in the food ministry until her kidneys failed and forced her into dialysis. She continues to worship in person when she can, and via live stream otherwise.
A Different Kind of Fundraiser
A team of volunteers is completing a service project of fixing up a widow's home. We are raising sponsorship for our day of service. The funds raised will help an orphan to become adopted into a forever family. Will you sponsor us?
$

0
Raised of $20,000 goal
100% of donations received goes to the cause
Both Hands doesn't take any administrative fees from donations to projects.
Your donation is tax deductible
Both Hands is a registered 501(c)3 nonprofit so you can give with confidence.
Give quickly and securely online
Click the button above to make a life-changing impact today!
Please make your donation check payable to "Both Hands" and mail to
Both Hands
Attn: Human 879
PO Box 2713
Brentwood, TN 37024
write in the memo line "Human 879"
Sponsor this project today!
Both Hands Foundation is an approved 501(c)3 non-profit organization. Please note that in following IRS guidelines, your donation is to the non-profit organization Both Hands Foundation. Both Hands governing board retains full discretion over the donation's use, but intend to honor the donor's suggestion. Both Hands is a member of the Evangelic Council for Financial Accountability.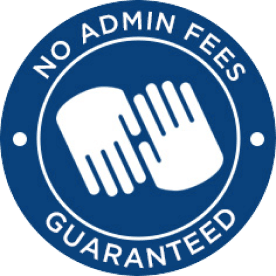 We don't take a penny out of the funds raised for adoption or orphan care for ourselves.
We are committed to doing everything we can to help our Both Hands families afford adoption. That's why we don't take out any administrative fees from donations to our projects.
We raise funds for our operations separately through support from donors like you. By supporting Both Hands, you help us serve more adoptive families, bless more widows, and bring even more orphans into their forever families.