Josiah's House Project 2023
Josiah's House is a family style Children's Home located in the Dominican Republic. Our children come from various traumatic circumstances; They may be orphaned, physically or sexually abused, neglected, many of them living in the streets. Josiah's House places the children in a family environment within our home with Dominican Foster parents, and 7 other children. We have a holistic approach with our children, giving them nutritious food, healthcare, and emotional support with a full time psychologist. We begin to teach them through the Word of God and our actions that Jesus loves them, He can heal their broken places, and help them to forgive.
We have a second program, "Hope Continues", that helps our children 18 and older to
finish High School, go to a university, and find a job while we continue to offer them
the same support on a different campus.
Operating Costs
The money raised will go towards Josiah's House yearly operating costs of food, clothing, healthcare, tuition and the expansion needs of the ministry to receive more children in need. We are trying to raise enough to cover 2 months of costs.
Ms. Susan
Susan's husband John lost his battle with cancer 7 1/2 year ago, and the family has been emotionally devastated ever since. Susan now stays home and takes care of their adult daughter Theresa, who has special needs.
Susan is planning for the future when she is no longer here, and upon her passing plans to give the home to her other daughter Sherry- who has a special needs son of her own. Sherry then can live in the family home and take care of her special needs son, and take care of Theresa too.
In the years after John's passing, the home inside and out has become in need of some cleaning/organizing, maintenance, and repair. In addition to addressing all of those needs, Susan's biggest wish is to have a bathroom remodeled so it's a safer environment for her special needs daughter and grandson. We are excited to bless Susan and her family with this project!
A Different Kind of Fundraiser
A team of volunteers is completing a service project of fixing up a widow's home. We are raising sponsorship for our day of service. The funds raised will help orphans receive the loving care they need. Will you sponsor us?
$

0
Raised of $62,000 goal
100% of donations received goes to the cause
Both Hands doesn't take any administrative fees from donations to projects.
Your donation is tax deductible
Both Hands is a registered 501(c)3 nonprofit so you can give with confidence.
Give quickly and securely online
Click the button above to make a life-changing impact today!
Please make your donation check payable to "Both Hands" and mail to
Both Hands
Attn: Josiah's House 2023
PO Box 2705
Brentwood, TN 37024
write in the memo line "Josiah's House 2023"
Sponsor this project today!
Both Hands Foundation is an approved 501(c)3 non-profit organization. Please note that in following IRS guidelines, your donation is to the non-profit organization Both Hands Foundation. Both Hands governing board retains full discretion over the donation's use, but intend to honor the donor's suggestion. Both Hands is a member of the Evangelic Council for Financial Accountability.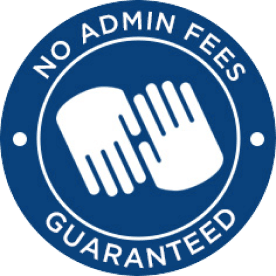 We don't take a penny out of the funds raised for adoption or orphan care for ourselves.
We are committed to doing everything we can to help our Both Hands families afford adoption. That's why we don't take out any administrative fees from donations to our projects.
We raise funds for our operations separately through support from donors like you. By supporting Both Hands, you help us serve more adoptive families, bless more widows, and bring even more orphans into their forever families.