Jordan & Robin Kiphart
Hello from the Kiphart family! We, Jordan and Robin, have been married for almost 8 years, and have two sweet children, Lincoln (4) and Elaine (2).  We live near Cincinnati, Ohio, and are surrounded by friends, family, and an amazing church community! The desire to adopt was present in our hearts even before we met, and is a part of Jordan's own story. The Lord has been present and gracious to us as we prepare to fulfill this call to welcome a child into our family through adoption!  We are humbled and overwhelmed with gratitude to be a light to this child and their birth family!
A Waiting Child
We are officially in the waiting period to be chosen by an expectant mother making an adoption plan for her child. We are waiting with joy and hope for a new addition to our family, and are confident the Lord will weave our adoption story together in His perfect timing. We will continue to pray for the families on both sides of the process, and we ask you to consider doing the same!
Ms. Jaynen
Ms. Jaynen has an incredibly sweet heart, and has been a caregiver to many over the years. She has spent the last few years caring for her husband of 28 years as he battled recurring cancer. Sadly, he passed away in February 2021. There are several tasks around her home that she has been unable to focus on in recent years. We are honored to be able to care for Ms. Jaynen and her home as we serve her through our project!
A Different Kind of Fundraiser
A team of volunteers is completing a service project of fixing up a widow's home. We are raising sponsorship for our day of service. The funds raised will help an orphan to become adopted into a forever family. Will you sponsor us?
$

0
Raised of $12,000 goal
100% of donations received goes to the cause
Both Hands doesn't take any administrative fees from donations to projects.
Your donation is tax deductible
Both Hands is a registered 501(c)3 nonprofit so you can give with confidence.
Give quickly and securely online
Click the button above to make a life-changing impact today!
Please make your donation check payable to "Both Hands" and mail to
Both Hands
Attn: Kiphart #752
PO Box 2713
Brentwood, TN 37024
write in the memo line "Kiphart #752"
Sponsor this project today!
Both Hands Foundation is an approved 501(c)3 non-profit organization. Please note that in following IRS guidelines, your donation is to the non-profit organization Both Hands Foundation. Both Hands governing board retains full discretion over the donation's use, but intend to honor the donor's suggestion. Both Hands is a member of the Evangelic Council for Financial Accountability.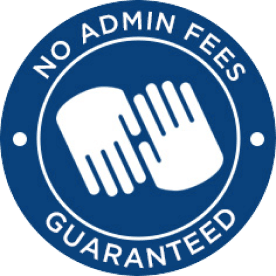 We don't take a penny out of the funds raised for adoption or orphan care for ourselves.
We are committed to doing everything we can to help our Both Hands families afford adoption. That's why we don't take out any administrative fees from donations to our projects.
We raise funds for our operations separately through support from donors like you. By supporting Both Hands, you help us serve more adoptive families, bless more widows, and bring even more orphans into their forever families.