Jordan & Brooke Leo
We are Brooke and Jordan Leo. We have been married for 3 years and we are excited to grow our family through adoption! Adoption has always been something that has been on our hearts. After learning that we would be unable to have biological children, it solidified that this is what God wanted us to do. We are excited to see where this journey takes us and to meet the little one it leads us to.
Domestic Adoption
We are working with a private domestic adoption agency that is based in Ohio. We started the process in January 2023 and were approved after our home study in August. We hope to adopt an infant and are currently waiting to be chosen by a birth family.
Ms. Betsy
We have known Betsy for years through friendship with her sons and through attending the same church. Betsy is retired and enjoys volunteering her tailoring/alterations skills for Dress for Success, members of her church, and making Care Caps for those battling cancer. She was married to her husband, Jim, before he passed away earlier this year. She has two sons and a daughter-in-law.
Betsy lost her husband this year after he was immobilized by a severe stroke, which then lead to cancer recurrence. At the time of his stroke, Jim had just achieved his third and deepest remission from aggressive blood/bone cancer, after being diagnosed in November, 2018. However, the disabilities from the stroke made Jim ineligible to continue chemotherapy, and the cancer came back. Home repairs and yard work were put on hold while Betsy cared for Jim at home for 14 months after his stroke.
Our team is excited to get to help Betsy with some of these projects, including landscaping, tree removal, as well as driveway and fence repairs. It is an honor to know her and have the opportunity to serve her in this way!"
A Different Kind of Fundraiser
A team of volunteers is completing a service project of fixing up a widow's home. We are raising sponsorship for our day of service. The funds raised will help an orphan to become adopted into a forever family. Will you sponsor us?
$

0
Raised of $20,000 goal
100% of donations received goes to the cause
Both Hands doesn't take any administrative fees from donations to projects.
Your donation is tax deductible
Both Hands is a registered 501(c)3 nonprofit so you can give with confidence.
Give quickly and securely online
Click the button above to make a life-changing impact today!
Please make your donation check payable to "Both Hands" and mail to
Both Hands
Attn: Leo 1101
PO Box 2705
Brentwood, TN 37024
write in the memo line "Leo 1101"
Sponsor this project today!
Both Hands Foundation is an approved 501(c)3 non-profit organization. Please note that in following IRS guidelines, your donation is to the non-profit organization Both Hands Foundation. Both Hands governing board retains full discretion over the donation's use, but intend to honor the donor's suggestion. Both Hands is a member of the Evangelic Council for Financial Accountability.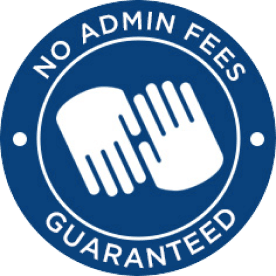 We don't take a penny out of the funds raised for adoption or orphan care for ourselves.
We are committed to doing everything we can to help our Both Hands families afford adoption. That's why we don't take out any administrative fees from donations to our projects.
We raise funds for our operations separately through support from donors like you. By supporting Both Hands, you help us serve more adoptive families, bless more widows, and bring even more children into their forever families.