Ray & Maggie Lian
We have always had a heart for orphans. Throughout middle and high school, Ray served at an orphanage in Mexico while Maggie served an orphanage in Kenya. Once we met and married we knew we wanted a family and even though doctors had expressed doubt in our ability to get pregnant due to an underlying condition, we knew that God would bless us with children whether or not they shared our bloodlines. By God's grace we gave birth to our first son in 2017 and then our second in 2019. We adore our children and are so thankful to have been given the gift of childbearing and now we feel God moving our hearts towards adoption. To be able to welcome a child into our home and love them unconditionally is our calling, and we hope that our biological children will see the beauty in this way of bringing a child into a family. We are excited for the journey ahead and we believe God has already chosen our treasure and will bring them home at His appointed time! We are holding hands as a family of four as we continue on this journey to becoming a family of five, and we couldn't be more at peace.
*Donations to this project will be matched up to $2,500!!
Domestic Adoption
We are so excited to finally share that we are adopting! Many years of praying and waiting, wondering when. Even as we write this we can hardly believe that the time is truly here and the thought of welcoming our new little one into our home brings so much joy to our hearts.
The sweetest piece in this journey so far is seeing the excitement in our children as we talk about and pray for their sibling. But as we prepare our home and hearts for our child, we are facing the reality that adoption can be expensive and we need help. We know we have been called to adopt and we know that God will make a way…and so we are asking if you would be willing to help in the story of our child? Will you please be part of the village that welcomes her home and establishes her worth? Which is a great worth indeed. We haven't even met her and yet we know she is priceless…and it is our desire for her to not only know this but feel this for all of her days.
Our dream is to be able to tell this child someday that while we were able to give birth biologically, we wanted them. Prayed, waited and came together with friends and family to bring them home…with their two big brothers at the front of the line.
Every little bit helps and we sincerely appreciate your support as we move forward in this process.
Janet
Janet is a beautiful soul who has braved the waters of widowhood for 19 years. Her husband's sudden and unexpected passing left her to raise their two children who were 1 and 3 at the time. Her faith in God cradled the three through the years they had dreamed of sharing as a family of four. While she is not fond of entering the years as an empty nester, she loves her job as a 7th grade math teacher and has surrounded herself with a loving and kind community. The cottage she lives in now is the same home she and her husband purchased over 20 years ago, and the yards are covered in azalea bushes, with magnolia trees towering above. Janet survived a nightmare and nurtured a place of peace, a beautiful nest for she and her children. We are so excited and honored to serve her and take care of the things her husband would have if he were still here.
A Different Kind of Fundraiser
A team of volunteers is completing a service project of fixing up a widow's home. We are raising sponsorship for our day of service. The funds raised will help an orphan to become adopted into a forever family. Will you sponsor us?
$

0
Raised of $20,000 goal
100% of donations received goes to the cause
Both Hands doesn't take any administrative fees from donations to projects.
Your donation is tax deductible
Both Hands is a registered 501(c)3 nonprofit so you can give with confidence.
Give quickly and securely online
Click the button above to make a life-changing impact today!
Please make your donation check payable to "Both Hands" and mail to
Both Hands
Attn: Lian 884
PO Box 2713
Brentwood, TN 37024
write in the memo line "Lian 884"
Sponsor this project today!
Both Hands Foundation is an approved 501(c)3 non-profit organization. Please note that in following IRS guidelines, your donation is to the non-profit organization Both Hands Foundation. Both Hands governing board retains full discretion over the donation's use, but intend to honor the donor's suggestion. Both Hands is a member of the Evangelic Council for Financial Accountability.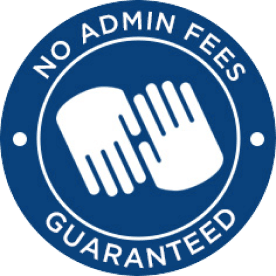 We don't take a penny out of the funds raised for adoption or orphan care for ourselves.
We are committed to doing everything we can to help our Both Hands families afford adoption. That's why we don't take out any administrative fees from donations to our projects.
We raise funds for our operations separately through support from donors like you. By supporting Both Hands, you help us serve more adoptive families, bless more widows, and bring even more orphans into their forever families.