Jeff & Elizabeth Lin
We are Jeff and Elizabeth Lin. Even before we were married, the Lord put adoption on our hearts as both of us love children and cared for orphans when we were single. We hoped that God would bless us with a "quiver full" of kids someday. Our four-year-old son, is also excited about being a big brother and "oohs" and "awes" over every little baby he sees.
Domestic Adoption
We are pursuing domestic adoption and are home study approved. We hope to adopt a child or children from newborn to three years old. We are actively presenting our family profile and praying the Lord matches us soon. See our family adoption profile video here.
Carol & Debbie
Carol lost her husband in 2016. She and her husband served in the Navy for many years. She also loved and ministered to service men and women, international students, and those who face struggles in life. She is a prayer warrior and has been a faithful prayer partner with Elizabeth. Needs: painting outside trim, seeding yard, deck work, driveway cracks filled.
Debbie lost her husband in 2022 to Covid. She is a retired nurse and served also as a chaplain at a hospital. She has faithfully prayed for our city, for her church family for many years and has also been a faithful prayer partner with Elizabeth. Needs: weed-whacking, painting, staining, working on flower beds, and trimming bushes.
A Different Kind of Fundraiser
A team of volunteers is completing a service project of fixing up a widow's home. We are raising sponsorship for our day of service. The funds raised will help an orphan to become adopted into a forever family. Will you sponsor us?
$

0
Raised of $15,000 goal
100% of donations received goes to the cause
Both Hands doesn't take any administrative fees from donations to projects.
Your donation is tax deductible
Both Hands is a registered 501(c)3 nonprofit so you can give with confidence.
Give quickly and securely online
Click the button above to make a life-changing impact today!
Please make your donation check payable to "Both Hands" and mail to
Both Hands
Attn: Lin 886
PO Box 2705
Brentwood, TN 37024
write in the memo line "Lin 886"
Sponsor this project today!
Both Hands Foundation is an approved 501(c)3 non-profit organization. Please note that in following IRS guidelines, your donation is to the non-profit organization Both Hands Foundation. Both Hands governing board retains full discretion over the donation's use, but intend to honor the donor's suggestion. Both Hands is a member of the Evangelic Council for Financial Accountability.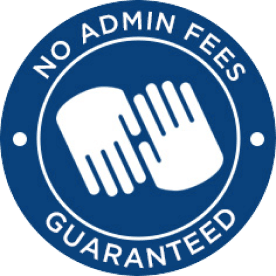 We don't take a penny out of the funds raised for adoption or orphan care for ourselves.
We are committed to doing everything we can to help our Both Hands families afford adoption. That's why we don't take out any administrative fees from donations to our projects.
We raise funds for our operations separately through support from donors like you. By supporting Both Hands, you help us serve more adoptive families, bless more widows, and bring even more children into their forever families.