Orphan Care Alliance
Orphan Care Alliance exists to engage the church in caring for the foster, adoptive, and vulnerable communities in KY and southern IN. When a mom chooses life for her child, we want to be there to support her family. When a break does happen in the family, we want that child in foster care to have a loving relationship with a trusted adult. And- for those families that open their homes through foster care or adoption, we want to wrap around them in care as they raise children who have inevitably experienced trauma.
Family Support
We are raising funds to support our 3 ministries: Family Support, Life Coaching, and Family Preservation.
Learn more about all 3 at orphancarealliance.org
Pam
Pam lost her husband at the young age of 44 to a sudden heart attack in 2021. Pam and James had just celebrated their 16th wedding anniversary four days prior. She was left with five children ranging in ages of 22, 15, 12, and 9 year old twins. The impact, as you can imagine, was huge. Her husband was her rock and best friend, but he was a strong spiritual and life mentor to the kids while also assisting with everyday responsibilities that come with raising a large family. He loved to attend the kids' sports and school functions which have not been the same without him. The family has felt his absence tremendously but are leaning faithfully on God and the hope He promises. They are still navigating through grief and trying to find the correct balance with this new life they stepped into with James passing. However, our Great and Awesome God has poured into their lives with family and friends stepping up and they have been blessed with emotional and physical support. While this has been a huge blessing to the family, it does not stop all the things that need to be done with a home week over week, and year over year.
A Different Kind of Fundraiser
A team of volunteers is completing a service project of fixing up a widow's home. We are raising sponsorship for our day of service. The funds raised will help families stay together. Will you sponsor us?
$

0
Raised of $65,000 goal
100% of donations received goes to the cause
Both Hands doesn't take any administrative fees from donations to projects.
Your donation is tax deductible
Both Hands is a registered 501(c)3 nonprofit so you can give with confidence.
Give quickly and securely online
Click the button above to make a life-changing impact today!
Please make your donation check payable to "Both Hands" and mail to
Both Hands
Attn: OCA 885
PO Box 2713
Brentwood, TN 37024
write in the memo line "OCA 885"
Sponsor this project today!
Both Hands Foundation is an approved 501(c)3 non-profit organization. Please note that in following IRS guidelines, your donation is to the non-profit organization Both Hands Foundation. Both Hands governing board retains full discretion over the donation's use, but intend to honor the donor's suggestion. Both Hands is a member of the Evangelic Council for Financial Accountability.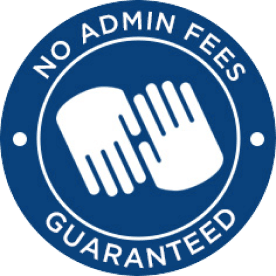 We don't take a penny out of the funds raised for adoption or orphan care for ourselves.
We are committed to doing everything we can to help our Both Hands families afford adoption. That's why we don't take out any administrative fees from donations to our projects.
We raise funds for our operations separately through support from donors like you. By supporting Both Hands, you help us serve more adoptive families, bless more widows, and bring even more orphans into their forever families.