Reid & Kristen Patton
We have always desired to adopt and talked about it while we were engaged and dating. We both come from families and church families where adoption was embraced and supported. We got pregnant a year and half into our marriage and gained our wonderful daughter Ceile. As we pursued having a second biological child, we went through a series (4 consecutive) of painful miscarriages. After we took the time to heal from these experiences we came back around to adoption, began praying, and felt it was the Lord's desire to build our family through adoption.
Simply put, we are adopting because of love. We have more to give and a daughter who longs to share a childhood with a little brother or sister. While our family is content, it is not complete — and we know that adoption is God's Plan-A for our life, not a secondary solution. We have no doubt that God loves this child, and through His great love for each of us, we will love this child unconditionally.
Domestic Adoption
We are in the domestic adoption process prayerfully hoping to adopt a child age 1-3. We are home study approved and presenting our profile book in hopes for a match.
Cindy
Cindy met her husband Larry on the football fields of the Franklin Cowboys in 2008, and they married in January of 2019. Together they enjoyed spending time with family, going to church, and taking beach vacations.
In late 2019, Larry received a double diagnosis of early onset Alzheimer's and colon cancer and went to be with Jesus on August 9, 2021. Cindy can't help but smile realizing that Larry is fully restored and living in the presence of Jesus. While she is heartbroken that their life together was cut short, she knows they will spend eternity together in heaven. Cindy has been friends with the Pattons since 2017 and is so thankful to work together to bring their baby home.
A Different Kind of Fundraiser
A team of volunteers is completing a service project of fixing up a widow's home. We are raising sponsorship for our day of service. The funds raised will help an orphan to become adopted into a forever family. Will you sponsor us?
$

0
Raised of $25,000 goal
100% of donations received goes to the cause
Both Hands doesn't take any administrative fees from donations to projects.
Your donation is tax deductible
Both Hands is a registered 501(c)3 nonprofit so you can give with confidence.
Give quickly and securely online
Click the button above to make a life-changing impact today!
Please make your donation check payable to "Both Hands" and mail to
Both Hands
Attn: Patton 876
PO Box 2713
Brentwood, TN 37024
write in the memo line "Patton 876"
Sponsor this project today!
Both Hands Foundation is an approved 501(c)3 non-profit organization. Please note that in following IRS guidelines, your donation is to the non-profit organization Both Hands Foundation. Both Hands governing board retains full discretion over the donation's use, but intend to honor the donor's suggestion. Both Hands is a member of the Evangelic Council for Financial Accountability.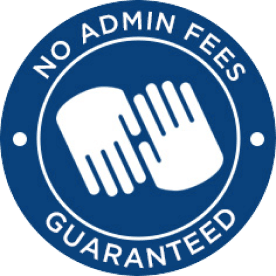 We don't take a penny out of the funds raised for adoption or orphan care for ourselves.
We are committed to doing everything we can to help our Both Hands families afford adoption. That's why we don't take out any administrative fees from donations to our projects.
We raise funds for our operations separately through support from donors like you. By supporting Both Hands, you help us serve more adoptive families, bless more widows, and bring even more orphans into their forever families.