Miles & Wen Prestel
We are Miles and Lowenna (Wen) Prestel and we have been married for 17 years.  We have two biological children, Skyler (12) and Vivianna (9).  A seed was planted in our hearts to adopt when we were struggling to get pregnant.  After a difficult pregnancy and delivery with our son, we were told again to consider adoption.  After our daughter was born, having any more biological children was not an option for us and the desire to adopt grew.  We desire not only to show our adopted child the love of Christ but others, also, through our adoption journey.
Miabella-Rose
As foster parents, we have had many children come in and out of our home on the domestic front but it is India that has had a place in our hearts for many years and last year we started the process to adopt from India. A little over a month ago we were matched with a beautiful little girl, Miabella-Rose, who will turn 1 in June. We are super excited and can't wait until we can bring her home. She will have some challenges, but we are ready to face them with her. We know that God has called us to this journey and will provide for us what we need to be the best parents for her.
Jean & others
Jean worked at Parke-Davis/Professional Medical Products for 25 years and was a Consultant with Mary Kay Cosmetics, which she continues to do part-time. One of the biggest supporters in her life was her husband Elliott, to whom she was married for 62 years. He passed away suddenly in October, 2020.
Because her husband was a skilled electrician, as well as a "handyman", he took care of the yard, home repairs, cars, etc, but Jean finds that she must depend on others more as Jean's only daughter, Freida, and her husband Donnie live about 2 hours away. Recently while home alone, Jean fell and fractured her collarbone and has had to stay with her daughter for a while. She is in need of an outside storage room being cleaned out and organized, windows and blinds cleaned, shrubbery trimmed and some hand rails to assist when walking in her home. Jean attends Mr. Zion Baptist Church in Coronaca, SC. Her hobbies are singing, praying and sharing the Gospel and her love for the Lord. Her favorite Bible verse is John 3:16.
A Different Kind of Fundraiser
A team of volunteers is completing a service project of fixing up a widow's home. We are raising sponsorship for our day of service. The funds raised will help an orphan to become adopted into a forever family. Will you sponsor us?
$

0
Raised of $30,000 goal
100% of donations received goes to the cause
Both Hands doesn't take any administrative fees from donations to projects.
Your donation is tax deductible
Both Hands is a registered 501(c)3 nonprofit so you can give with confidence.
Give quickly and securely online
Click the button above to make a life-changing impact today!
Please make your donation check payable to "Both Hands" and mail to
Both Hands
Attn: Prestel 860
PO Box 2705
Brentwood, TN 37024
write in the memo line "Prestel 860"
Sponsor this project today!
Both Hands Foundation is an approved 501(c)3 non-profit organization. Please note that in following IRS guidelines, your donation is to the non-profit organization Both Hands Foundation. Both Hands governing board retains full discretion over the donation's use, but intend to honor the donor's suggestion. Both Hands is a member of the Evangelic Council for Financial Accountability.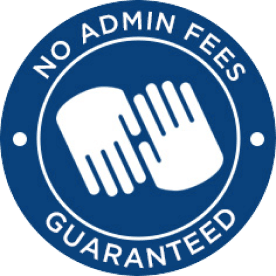 We don't take a penny out of the funds raised for adoption or orphan care for ourselves.
We are committed to doing everything we can to help our Both Hands families afford adoption. That's why we don't take out any administrative fees from donations to our projects.
We raise funds for our operations separately through support from donors like you. By supporting Both Hands, you help us serve more adoptive families, bless more widows, and bring even more orphans into their forever families.