Brandon & Whitney Quillen
We started on our journey to become parents in 2016. We have endured every possible fertility treatment that ended with 11 failed IUIs and 2 failed rounds of IVF. God laid adoption on our hearts about four years ago. Even though we continued fertility treatments, the burden never left us.
After our second failed IVF, God revealed to us so clearly where our next chapter would lead- adoption. We then began on our journey to adopt our son. Hudson's adoption was final in December 2021 and we are more than blessed to have him thriving in our family. We are now eager and excited to grow our family again through adoption. We  believe God has already chosen our child and will bring them home at His appointed time! We are holding hands as a family of three as we continue on this journey to becoming a family of four, and we couldn't be more excited!
We are beyond grateful for each and everyone of you that support us while we're on this journey to meet our baby. It's a whirlwind of emotions, joy, and fear; and we couldn't do it without you!
Domestic Adoption
We are working with an adoption agency based out of Iowa. Even though they are based in Iowa, they place babies in homes all over the United States. Right now, our family profile is so close to going "active", which means we will be patiently awaiting a phone call saying that we have been chosen to adopt a precious baby. We then will immediately travel to meet the baby and bring them to their forever home.
Florrell
Florrell is 82 years young and still trying to do a lot of the upkeep of her home by herself. She is very excited for us to come help her do some things around her house! Some of the things she mentioned was cleaning gutters, building a handrail on her porch, trimming some trees, mowing, etc. She lives about 10 minutes from The Quillen family. We are so excited to bless Florrell in a big way!
A Different Kind of Fundraiser
A team of volunteers is completing a service project of fixing up a widow's home. We are raising sponsorship for our day of service. The funds raised will help an orphan to become adopted into a forever family. Will you sponsor us?
$

0
Raised of $30,000 goal
100% of donations received goes to the cause
Both Hands doesn't take any administrative fees from donations to projects.
Your donation is tax deductible
Both Hands is a registered 501(c)3 nonprofit so you can give with confidence.
Give quickly and securely online
Click the button above to make a life-changing impact today!
Please make your donation check payable to "Both Hands" and mail to
Both Hands
Attn: Quillen 874
PO Box 2713
Brentwood, TN 37024
write in the memo line "Quillen 874"
Sponsor this project today!
Both Hands Foundation is an approved 501(c)3 non-profit organization. Please note that in following IRS guidelines, your donation is to the non-profit organization Both Hands Foundation. Both Hands governing board retains full discretion over the donation's use, but intend to honor the donor's suggestion. Both Hands is a member of the Evangelic Council for Financial Accountability.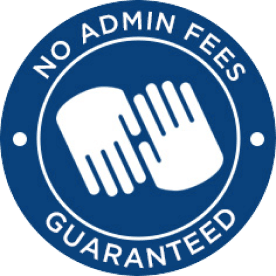 We don't take a penny out of the funds raised for adoption or orphan care for ourselves.
We are committed to doing everything we can to help our Both Hands families afford adoption. That's why we don't take out any administrative fees from donations to our projects.
We raise funds for our operations separately through support from donors like you. By supporting Both Hands, you help us serve more adoptive families, bless more widows, and bring even more orphans into their forever families.