Robson Academy Scholarship Project
The Loewen family has 3 children that they brought into their forever family through the TN foster system. After being adopted in January of 2020, the Loewens realized that the children had needs that weren't being met in the public school system. They prayed often that God would help direct them how to help their children. Troy and Lauren were told about Robson Academy, and after one phone call with Kent Robson, they knew God had answered their prayers after a year and a half of struggle.
Judah, Cassidy and Cameron
The school exists for students that face challenges from their upbringing. The children are not only provided with a personalized education plan, but the teachers come alongside families to help get to the heart of the behaviors. It truly takes a village to raise children, especially special needs children, and Robson Academy has been a village to many.
Ms. Beverly
Beverly lost her husband, Zane in 2012. He was an incredible handyman and built their home in Brentwood with his own hands. He was an incredible provider for their family, so it was hard when he passed away unexpectedly from a stroke. Since then, Beverly has many urgent needs in her home that have not been finished. Her home is falling apart, and her to-do list has been growing. She is beyond thankful to have a group coming to help bring the life back into the home that Zane built for her.
A team of volunteers is completing a service project of fixing up a widow's home. We are raising sponsorship for our day of service. The funds raised will help an orphan to become adopted into a forever family. Will you sponsor us?
$

0
Raised of $30,000 goal
100% of donations received goes to the cause
Both Hands doesn't take any administrative fees from donations to projects.
Your donation is tax deductible
Both Hands is a registered 501(c)3 nonprofit so you can give with confidence.
Give quickly and securely online
Click the button above to make a life-changing impact today!
Please make your donation check payable to "Both Hands" and mail to
Both Hands
Attn: Robson Academy Scholarship
PO Box 2713
Brentwood, TN 37024
write in the memo line "Robson Academy Scholarship"
Sponsor this project today!
Both Hands Foundation is an approved 501(c)3 non-profit organization. Please note that in following IRS guidelines, your donation is to the non-profit organization Both Hands Foundation. Both Hands governing board retains full discretion over the donation's use, but intend to honor the donor's suggestion. Both Hands is a member of the Evangelic Council for Financial Accountability.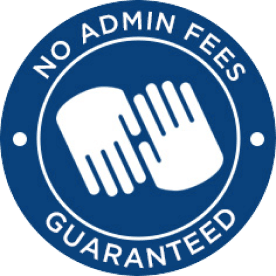 We don't take a penny out of the funds raised for adoption or orphan care for ourselves.
We are committed to doing everything we can to help our Both Hands families afford adoption. That's why we don't take out any administrative fees from donations to our projects.
We raise funds for our operations separately through support from donors like you. By supporting Both Hands, you help us serve more adoptive families, bless more widows, and bring even more orphans into their forever families.