Matt & Alissa Roskind
In our home, our family consists of my husband, Matt, myself, and our sweet dog – Fendley! We also have a precious baby girl, Hadley, in heaven and in our hearts. Matt always had a heart for adoption as he grew up with an adopted cousin. For me, God radically transformed my heart for adoption when I began to learn what He said about adoption and the value of human life. What God says about the value of human life and what the world says are very different; we have chosen to partner with God and provide women a safe and loving opportunity to choose life and adoption.
Domestic Adoption
After our tragic loss of Hadley, the one "situation" that led us to apply to adopt again was a little girl from the same state Hadley was born and the same ethnicity. We also started trying to get pregnant for the first time, and when we found out that we were, we paused adoption and stopped receiving situations. We started praying for twins with our small group! We soon found out we were pregnant with one baby boy. He is due January 21, 2023! A couple months later, we got a phone call from a consultant that we had applied through previously. She told us that a birth mom had selected us. We were shocked! We had never heard of the agency that she selected us through, and we had not applied for the situation. Matt asked when she was due, and he was told she is due January 21, 2023! Our twins! We knew that God's hand is on this, and we couldn't say no to our answered prayer. We are very much looking forward to the arrival of baby boy and baby girl.
Becky
Becky lost her husband, Justin, on April 23rd of 2013 after 14 years of marriage. Becky and Justin have four kids- Ben, Isaac, Aaron, and Abby. We are fortunate to call Becky a friend, co-worker, and the Children's Pastor to our kiddos. Becky is always serving and meeting others' needs in times of difficulty, often thinking of herself last. As you can imagine, this means her needs often go to the bottom of her list. Our team is excited to help her paint rooms, do landscaping, fix her fence, and other tasks that will take some burden off of her shoulders!
A Different Kind of Fundraiser
A team of volunteers is completing a service project of fixing up a widow's home. We are raising sponsorship for our day of service. The funds raised will help an orphan to become adopted into a forever family. Will you sponsor us?
$

0
Raised of $30,000 goal
100% of donations received goes to the cause
Both Hands doesn't take any administrative fees from donations to projects.
Your donation is tax deductible
Both Hands is a registered 501(c)3 nonprofit so you can give with confidence.
Give quickly and securely online
Click the button above to make a life-changing impact today!
Please make your donation check payable to "Both Hands" and mail to
Both Hands
Attn: Roskind 936
PO Box 2713
Brentwood, TN 37024
write in the memo line "Roskind 936"
Sponsor this project today!
Both Hands Foundation is an approved 501(c)3 non-profit organization. Please note that in following IRS guidelines, your donation is to the non-profit organization Both Hands Foundation. Both Hands governing board retains full discretion over the donation's use, but intend to honor the donor's suggestion. Both Hands is a member of the Evangelic Council for Financial Accountability.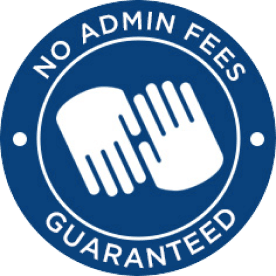 We don't take a penny out of the funds raised for adoption or orphan care for ourselves.
We are committed to doing everything we can to help our Both Hands families afford adoption. That's why we don't take out any administrative fees from donations to our projects.
We raise funds for our operations separately through support from donors like you. By supporting Both Hands, you help us serve more adoptive families, bless more widows, and bring even more orphans into their forever families.