Josiah & Mackenzie Smith
From our dating days we both shared a heart and passion for adoption. This passion for adoption comes first and foremost from our Christian faith. We believe God is passionate about adoption, so we are passionate about adoption! In fact, we have intentionally chosen adoption as the first means to grow our family! Our first child may not share genetic codes or eye colors with us, but we want them to recognize their chosen position to be first to receive our love, affection, and devotion as their parents. We eagerly await the day where that dream becomes a reality!
A Waiting Child
We started our adoption journey in October of 2020. Just a few months ago we were graciously chosen and matched with an incredible expectant mom! We have spent the last several months getting to know her and have loved building a relationship with her! The baby is set to be due in October, exactly one year from the official start of our journey! We can't wait to welcome them in our family!
Ms. Pat
Ms. Pat is an 80 year old widow. She was married to her late husband Dennis for 56 years. She gave her life to Christ in 1977. She has 2 children, Eric and Kathleen, and 8 grandchildren who are all saved. She just recently found out that she'll be a great grandmother for the first time in February! After her husband passed, a friend invited her to Grace Bible Church. Pat and Dennis had been praying about this move for a while asking God for His direction before he passed. Ms. Pat visited Grace Bible with her friend and she knew this is where God wanted her to be.
A Different Kind of Fundraiser
A team of volunteers is completing a service project of fixing up a widow's home. We are raising sponsorship for our day of service. The funds raised will help an orphan to become adopted into a forever family. Will you sponsor us?
$

0
Raised of $15,000 goal
100% of donations received goes to the cause
Both Hands doesn't take any administrative fees from donations to projects.
Your donation is tax deductible
Both Hands is a registered 501(c)3 nonprofit so you can give with confidence.
Give quickly and securely online
Click the button above to make a life-changing impact today!
Please make your donation check payable to "Both Hands" and mail to
Both Hands
Attn: Smith #779
PO Box 2713
Brentwood, TN 37024
write in the memo line "Smith #779"
Sponsor this project today!
Both Hands Foundation is an approved 501(c)3 non-profit organization. Please note that in following IRS guidelines, your donation is to the non-profit organization Both Hands Foundation. Both Hands governing board retains full discretion over the donation's use, but intend to honor the donor's suggestion. Both Hands is a member of the Evangelic Council for Financial Accountability.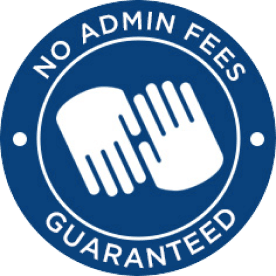 We don't take a penny out of the funds raised for adoption or orphan care for ourselves.
We are committed to doing everything we can to help our Both Hands families afford adoption. That's why we don't take out any administrative fees from donations to our projects.
We raise funds for our operations separately through support from donors like you. By supporting Both Hands, you help us serve more adoptive families, bless more widows, and bring even more orphans into their forever families.