Darrell & Bethany Temple
Even before we got married we discussed growing our family through adoption. We are now at the end of an EIGHT YEAR journey that began when we were certified to foster, then taking a long pause to treat our sons illness, beginning the private adoption process, a surprise pregnancy, miscarriage, resuming private adoption and then covid causing more delays!
Baby Boy
Two days before Thanksgiving we were matched with a beautiful birth mama. A week later, we flew to meet her. On Feb 25th our son was born. We could not feel more honored that God would choose us to care for this little one.
Tara
Tara is Bethany's Sister-in-Law. She & Bethany's brother, Brandon, met in church youth group in 1991, but began to get to know one another in 2001, when Brandon paid Tara an unexpected phone call. He explained a dream he had the night before where he saw his future family with Tara. He knew at that time they were the family he'd been praying for, and Tara was relieved that her prayers had been answered as well. In August 2002, the couple was married and anxious to add another child to their family. After 5 years, doctors informed them it would be nearly impossible for them to conceive naturally. Despite the odds, the couple continued to pray, and in 2008, Tara and Brandon welcomed a miraculous baby boy, Brayden, into their family. In December 2021, nearly 20 years to the day of their fate-filled phone call, Tara received another unexpected call. It was Brandon's ICU doctor with the news that Brandon had taken a sudden turn for the worse. Tara and Brayden, 13, were blessed to be able to exchange loving words with Brandon by phone. Brandon passed away in a coma later that day with Tara, Grace, and Janais by his side, thanking him for the love and life he had given them. Although it has felt as though Brandon left this earth too soon, Tara knows that she and her children were extremely blessed to have been loved by him while he was here, and that his love for them endures into eternity where they will meet him again. We are very excited to bless Tara & her family through this project!
A Different Kind of Fundraiser
A team of volunteers is completing a service project of fixing up a widow's home. We are raising sponsorship for our day of service. The funds raised will help an orphan to become adopted into a forever family. Will you sponsor us?
$

0
Raised of $25,000 goal
100% of donations received goes to the cause
Both Hands doesn't take any administrative fees from donations to projects.
Your donation is tax deductible
Both Hands is a registered 501(c)3 nonprofit so you can give with confidence.
Give quickly and securely online
Click the button above to make a life-changing impact today!
Please make your donation check payable to "Both Hands" and mail to
Both Hands
Attn: Temple 840
PO Box 2713
Brentwood, TN 37024
write in the memo line "Temple 840"
Sponsor this project today!
Both Hands Foundation is an approved 501(c)3 non-profit organization. Please note that in following IRS guidelines, your donation is to the non-profit organization Both Hands Foundation. Both Hands governing board retains full discretion over the donation's use, but intend to honor the donor's suggestion. Both Hands is a member of the Evangelic Council for Financial Accountability.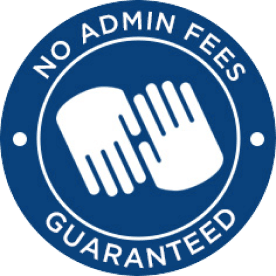 We don't take a penny out of the funds raised for adoption or orphan care for ourselves.
We are committed to doing everything we can to help our Both Hands families afford adoption. That's why we don't take out any administrative fees from donations to our projects.
We raise funds for our operations separately through support from donors like you. By supporting Both Hands, you help us serve more adoptive families, bless more widows, and bring even more orphans into their forever families.