Peter & Tori Webb
We are Peter and Tori Webb and we are passionate about teaching and inspiring our children to grow, explore, and thrive. We can no longer conceive, and God has made it clear it is time to adopt an infant! We are waiting to be matched with a birth mom, and the funding has been holding us back. Domestic infant adoption with our agency ranges from $22,000 to $35,000. Please help us bring home the child who needs our family!
Domestic Adoption
We are waiting to find a birth mom who wants to choose an adoption plan for her infant, and we are willing to take a sibling set if there is a need for that too. Infant development is a miracle to behold, and we can't wait to find the child God has for our family!
Waiting Widow
The loss of a beloved spouse often makes it difficult for a widow to keep up with the needed repairs and improvements to her home. We are excited to bless a widow in our community in a big way!
A Different Kind of Fundraiser
A team of volunteers is completing a service project of fixing up a widow's home. We are raising sponsorship for our day of service. The funds raised will help an orphan to become adopted into a forever family. Will you sponsor us?
100% of donations received goes to the cause
Both Hands doesn't take any administrative fees from donations to projects.
Your donation is tax deductible
Both Hands is a registered 501(c)3 nonprofit so you can give with confidence.
Give quickly and securely online
Click the button above to make a life-changing impact today!
Please make your donation check payable to "Both Hands" and mail to
Both Hands
Attn: Webb 921
PO Box 2713
Brentwood, TN 37024
write in the memo line "Webb 921"
Sponsor this project today!
Both Hands Foundation is an approved 501(c)3 non-profit organization. Please note that in following IRS guidelines, your donation is to the non-profit organization Both Hands Foundation. Both Hands governing board retains full discretion over the donation's use, but intend to honor the donor's suggestion. Both Hands is a member of the Evangelic Council for Financial Accountability.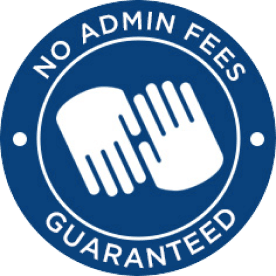 We don't take a penny out of the funds raised for adoption or orphan care for ourselves.
We are committed to doing everything we can to help our Both Hands families afford adoption. That's why we don't take out any administrative fees from donations to our projects.
We raise funds for our operations separately through support from donors like you. By supporting Both Hands, you help us serve more adoptive families, bless more widows, and bring even more orphans into their forever families.