Zoe's House
At Zoe's House Adoption Agency, our faith is at the core of our work, and we admittedly have a big dream — to see adoption become the answer to abortion, with every baby born, and every life whole — from birth mother and father, to baby, to adoptive family. The Zoe's House family of board members, staff, partners, and friends deeply believe that the measure of true religion is how we care for children, and to that end, we serve expectant parents and adoptive families with dignity and the love of Christ.
Adoption Program
There are many wonderful families who desire to adopt and yet adoption remains financially out of reach. Our goal is to remove financial barriers and make every adoption affordable. The real cost of every Zoe's House adoption is subsidized by roughly 40% through sacred gifts from our generous partners. In addition, Zoe's House offers family grants of up to $10,000 for qualifying families. All money raised through this project goes directly to funding the Zoe's House mission.
Stephany
Stephany lost her husband of 18 years last year in a tragic car accident. "I have never known a man who loved God and his family as much as Mike did," she shared. Stephany, 40, has 2 children, Sammy 9, and Joey 8. In the memory of her husband and to prevent this tragedy from happening to another family, Stephany has spoken at the Missouri State Capitol to advocate for hands-free cell phone laws. We are so encouraged by her strength in adversity and we look forward to serving her and her family this October. "I take great comfort in knowing that God is the Author of our story and He isn't done writing yet!" - Stephany.
A Different Kind of Fundraiser
A team of volunteers will be serving Stephanie and her children by assisting with needed house projects. We are raising sponsorship for our day of service. The money raised will help fund adoption programs for Zoe's House, helping children become a part of forever families. Will you sponsor us?
$

0
Raised of $30,000 goal
100% of donations received goes to the cause
Both Hands doesn't take any administrative fees from donations to projects.
Your donation is tax deductible
Both Hands is a registered 501(c)3 nonprofit so you can give with confidence.
Give quickly and securely online
Click the button above to make a life-changing impact today!
Please make your donation check payable to "Both Hands" and mail to
Both Hands
Attn: Zoe's House
PO Box 2713
Brentwood, TN 37024
write in the memo line "Zoe's House"
Sponsor this project today!
Both Hands Foundation is an approved 501(c)3 non-profit organization. Please note that in following IRS guidelines, your donation is to the non-profit organization Both Hands Foundation. Both Hands governing board retains full discretion over the donation's use, but intend to honor the donor's suggestion. Both Hands is a member of the Evangelic Council for Financial Accountability.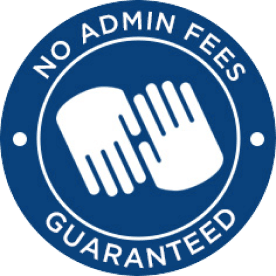 We don't take a penny out of the funds raised for adoption or orphan care for ourselves.
We are committed to doing everything we can to help our Both Hands families afford adoption. That's why we don't take out any administrative fees from donations to our projects.
We raise funds for our operations separately through support from donors like you. By supporting Both Hands, you help us serve more adoptive families, bless more widows, and bring even more orphans into their forever families.