Aaron & Helen Fleckenstein
We are the Fleckensteins- Helen and Aaron, and we met while attending the University of Tennessee.  We have been married for over 12 years and have 3 wonderful children:  CJ (8), Alex (6), and Lizzie (3).  Helen is a veterinarian and a homeschooling mom while Aaron is a senior software engineer at Ramsey Solutions.  CJ just finished 2nd grade, is an avid reader, and is currently obsessed with chess.  Alex currently adores all things unicorn and loves performing crazy ninja moves.  Lizzie is full of sass and loves all things cats and dogs.
We talked and prayed about adoption for many years and feel that God has called us to adopt internationally. Our hearts are willing and we trust God to provide. International adoption is expensive. We hope to raise $30,000 to help us on our adoption journey.
Waiting Child
Our adoption journey started long before we had our first child. We spent many hours talking, praying, and researching adoption. After having 3 biological children, we feel that now God has called us to adopt. After even more discussion and prayer, we started our official adoption journey in November 2020 by signing a contract with our adoption agency to adopt internationally. We have an approved home study and are working on our second dossier. We look forward to welcoming home our child from Bulgaria soon, but we are currently waiting to be matched with our future child.
Ms. Tina
We will be serving Ms. Tina. She recently moved after the passing of her husband and after fighting her own health battles. Ms. Tina was happily married for 40 years to her best friend, and she is a firm believer in treating people right no matter her circumstances. She was a hairdresser until her health declined. Now, she enjoys attending the local auctions to socialize with her friends. She says, "I still have hard times, but I know I'm going to get through. Through the grace of God, I'm making it." Her new house requires a lot of tender loving care, and we look forward to serving Ms. Tina and helping her new house feel more like home.
A Different Kind of Fundraiser
A team of volunteers is completing a service project of fixing up a widow's home. We are raising sponsorship for our day of service. The funds raised will help an orphan to become adopted into a forever family. Will you sponsor us?
$

0
Raised of $30,000 goal
100% of donations received goes to the cause
Both Hands doesn't take any administrative fees from donations to projects.
Your donation is tax deductible
Both Hands is a registered 501(c)3 nonprofit so you can give with confidence.
Give quickly and securely online
Click the button above to make a life-changing impact today!
Please make your donation check payable to "Both Hands" and mail to
Both Hands
Attn: Fleckenstein 864
PO Box 2713
Brentwood, TN 37024
write in the memo line "Fleckenstein 864"
Sponsor this project today!
Both Hands Foundation is an approved 501(c)3 non-profit organization. Please note that in following IRS guidelines, your donation is to the non-profit organization Both Hands Foundation. Both Hands governing board retains full discretion over the donation's use, but intend to honor the donor's suggestion. Both Hands is a member of the Evangelic Council for Financial Accountability.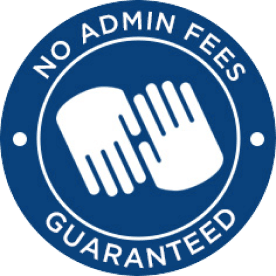 We don't take a penny out of the funds raised for adoption or orphan care for ourselves.
We are committed to doing everything we can to help our Both Hands families afford adoption. That's why we don't take out any administrative fees from donations to our projects.
We raise funds for our operations separately through support from donors like you. By supporting Both Hands, you help us serve more adoptive families, bless more widows, and bring even more orphans into their forever families.