Both Hands explained in 3 minutes
The saying goes "It takes a village to raise a child." We believe it takes a village to bring one home, too! A Both Hands project starts with gathering around 10 family members and friends to serve as the foundation and support group of the project.
Widows are often overlooked in our communities and need help, but aren't sure how to find it. Both Hands guides a family through finding a widow in their community to serve for their project.
On the project day, the family serves a widow alongside their team of volunteers. We encourage tasks to be labor-focused, such as painting, cleaning, landscaping and de-cluttering. We also coach families on how to get local merchants to donate any needed supplies.
04
Raise Funds for Your Adoption
The family and their team raise sponsorship for their project day through sending letters and sharing their fundraising webpage, raising an average of over $22,000 over the last two years*. Both Hands fundraises support for its operating costs through private donors, so NO funds raised by a family and their team are deducted for Both Hands' operating costs.
A Different Kind of Adoption Fundraiser
Both Hands projects raised an average of over $22,000* the past two years, with many projects raising even more than that!
* Based on the average of every adoption fund project completed in 2021 and 2022. Families are not guaranteed to raise the average.
Begin your Both Hands journey today.
Make an impact in the lives of adoptive families, widows & orphans now.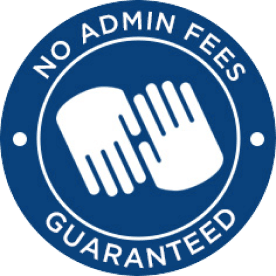 We don't take a penny out of the funds raised for adoption or orphan care for ourselves.
We are committed to doing everything we can to help our Both Hands families afford adoption. That's why we don't take out any administrative fees from donations to our projects.
We raise funds for our operations separately through support from donors like you. By supporting Both Hands, you help us serve more adoptive families, bless more widows, and bring even more orphans into their forever families.