We Can't Wait to See You!
Join us as we gather at Church of the City (828 Murfreesboro Rd, Franklin, TN 37064) on Saturday, May 7 starting at 8 AM for registration and kickoff! Sign up below to receive email updates about the big day!
15 Years of Serving Together
It's been 15 years since the very first Both Hands project where we served Ms. Lucille in Franklin, TN. Since then, Both Hands has raised $14.9 million for adoptions and orphan causes through 1,147 projects serving 1,262 widows and 1,397 orphans in all.
This year we're going back to where it all started! 15 years later, Ms. Lucille's house could use some additional TLC. We started to hear of other widows around Franklin who could use some help too, some served by Both Hands before and several new.
So, for this year's Vision Project, our team will be serving several widows around Franklin, TN to celebrate our 15th year! Some need more help than others, but our mission is to help however we can, sharing the love and hope of Jesus so they know they're not alone.
Out of the $14.9 million raised for adoption costs since we began, Both Hands hasn't taken out a penny. That's only possibly because of donors like you. Your gift towards the 2022 Vision Project will enable Both Hands to help families fund their adoptions free of charge!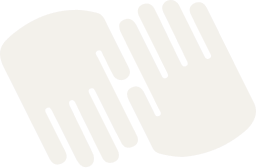 Join Us for the 2022 Vision Project
Would you join us on May 7? Let us know below so we can make sure we have everything ready for you - especially free food!
Check Out Last Year's Vision Project!
The Ty² Project
The Osman family has supported the vision of Both Hands before we officially started. They have a heart for serving others, and the impact of their generosity has been felt by every orphan and widow that Both hands has served over the past 15 years.
We originally named this project in loving memory of "little" Ty II in 2012. Big Ty joined him in heaven in July 2020, so we have now renamed our annual service project in honor of these two amazing men.