All Blessings International
ABI is committed to serving BOTH women who choose to place their child for adoption, AND women who choose to parent through support, mentoring, education in budgeting, meal planning and parenting, assisting with job acquisition, interview skills, and obtaining additional community resources. We believe if we are going to support the women who choose life for their children, we need to join them on both paths for the long term good of the mothers and their children.
Parenting/Adoption Support
We are raising funds for All Blessings as we seek to expand our education, counseling, and support services for all members of the adoption triad. This includes increasing educational opportunities for the adoptive family and supporting them post placement through coaching and counseling; supporting adoptees throughout their lifelong search for self through support groups and counseling; and expanding our services for young women who find themselves in an unplanned pregnancy.
Susie
Susie lost her husband in 2004 and she has never remarried. Susie's daughter Courtney passed away in May 2022, just 6 weeks after giving birth to her son, Rhythm, from a rare heart condition, PPCM, which develops during the third trimester of pregnancy. Susie stayed at the hospital with her daughter for over a month without returning home. During that time, a tree fell on her house and a toilet leak destroyed the flooring in her master bathroom and bedroom. Her family pulled together to help her during their grief to repair her flooring, but more needs to be done.
A Different Kind of Fundraiser
A team of volunteers is completing a service project of fixing up a widow's home. We are raising sponsorship for our day of service. The funds raised will help support expectant mothers and adoptive families. Will you sponsor us?
$

0
Raised of $20,000 goal
100% of donations received goes to the cause
Both Hands doesn't take any administrative fees from donations to projects.
Your donation is tax deductible
Both Hands is a registered 501(c)3 nonprofit so you can give with confidence.
Give quickly and securely online
Click the button above to make a life-changing impact today!
Please make your donation check payable to "Both Hands" and mail to
Both Hands
Attn: ABI 2022
PO Box 2713
Brentwood, TN 37024
write in the memo line "ABI 2022"
Sponsor this project today!
Both Hands Foundation is an approved 501(c)3 non-profit organization. Please note that in following IRS guidelines, your donation is to the non-profit organization Both Hands Foundation. Both Hands governing board retains full discretion over the donation's use, but intend to honor the donor's suggestion. Both Hands is a member of the Evangelic Council for Financial Accountability.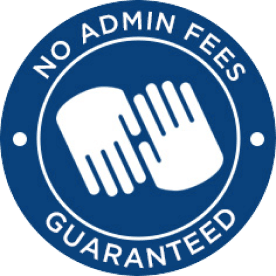 We don't take a penny out of the funds raised for adoption or orphan care for ourselves.
We are committed to doing everything we can to help our Both Hands families afford adoption. That's why we don't take out any administrative fees from donations to our projects.
We raise funds for our operations separately through support from donors like you. By supporting Both Hands, you help us serve more adoptive families, bless more widows, and bring even more orphans into their forever families.