Nate & Sarah Bendorf
God has given our family a heart for mission! We have been blessed to share in God's mission together as a couple and family for over 15 years. We love because Jesus first loved us! We serve because Jesus first served us! We have sought to make it a priority in our family's life to love God and serve others. This looks like baking cookies for our neighbors, cleaning up after hurricanes, family mission trips, and more. As we journey through this life we feel inspired and equipped by God to welcome our adopted child into our family and community. We have already seen the fingerprints of God during this adoption journey and we trust that our adoptive child will be a part of God's incredible story to those around us.  We are so excited to be receiving our US Immigration approval (soon!) and be matched with our child from Bulgaria (hopefully this fall!).  Thank you for being a part of our journey and story!
Waiting Child
Through our amazing agency, Lifeline Children's Services, we are seeking to adopt a 5-11 year old child from Bulgaria. We chose Bulgaria because connecting worldwide is something we have on our hearts and we know that communities in Bulgaria are looking for safe and loving homes. We trust that God has already chosen a child for our family and we are excited to bring that child home! We pray for our child daily and ask God to speak to our child, telling her how much she is loved and letting her know that her forever family is waiting for her, as we hope she is waiting for us.
Anna
We have the joy of serving Anna. Anna has been a widow for about 50 years, as her husband, a veteran, passed away in his mid-thirties. Anna has one son, who she and her husband adopted, along with two grandchildren and three great-grandchildren. Anna is an elementary school teacher originally from Minnesota and bought her retirement home in Florida over 30 years ago! She has lived in this same house, which she calls her 'beach cottage', ever since retiring. After retiring from teaching at a school in Minnesota, Anna helped start a preschool at her church in Florida. We will be painting, landscaping, and doing some minor construction projects at her home. It is a privilege to be able to serve Anna!
A Different Kind of Fundraiser
A team of volunteers is completing a service project of fixing up a widow's home. We are raising sponsorship for our day of service. The funds raised will help an orphan to become adopted into a forever family. Will you sponsor us?
$

0
Raised of $10,000 goal
100% of donations received goes to the cause
Both Hands doesn't take any administrative fees from donations to projects.
Your donation is tax deductible
Both Hands is a registered 501(c)3 nonprofit so you can give with confidence.
Give quickly and securely online
Click the button above to make a life-changing impact today!
Please make your donation check payable to "Both Hands" and mail to
Both Hands
Attn: Bendorf 980
PO Box 2713
Brentwood, TN 37024
write in the memo line "Bendorf 980"
Sponsor this project today!
Both Hands Foundation is an approved 501(c)3 non-profit organization. Please note that in following IRS guidelines, your donation is to the non-profit organization Both Hands Foundation. Both Hands governing board retains full discretion over the donation's use, but intend to honor the donor's suggestion. Both Hands is a member of the Evangelic Council for Financial Accountability.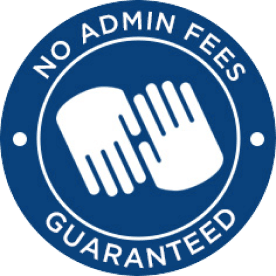 We don't take a penny out of the funds raised for adoption or orphan care for ourselves.
We are committed to doing everything we can to help our Both Hands families afford adoption. That's why we don't take out any administrative fees from donations to our projects.
We raise funds for our operations separately through support from donors like you. By supporting Both Hands, you help us serve more adoptive families, bless more widows, and bring even more orphans into their forever families.