Bryce & Mavryn Cooper
The Cooper's adoption journey began in 2008, when the Coopers began their first adoption process to start their family. The process took 3 years and what began as an infant adoption in Ethiopia turned into a sibling adoption and was completed in 2011  with the adoption of their twin girls from Ethiopia, Eyerus and Tsion. The girls were home roughly two years and then the Coopers were contacted to consider a girl around the twins age, also from Ethiopia. If a surprise adoption exists, this was a surprise. The family welcomed home Hikma in 2014. As the girls have reached upper high school years, the Coopers felt they had room to love again.
**Donations to this project will be matched up to $3,000!!** 
Sevaughn
They began the journey to adopt again in the fall of 2021. In the spring of 2022, they met their match. The Coopers were not searching for special needs but had learned over the years that God knows better than they do what is best for their family. Sevaughn certainly is God's best for their family. He has a long road ahead but that just means the bigger the miracles God will work out in his life. The Coopers are excited to see him grow into a young man after God's own heart.
Vickie
Vickie, widowed when she was 5 months pregnant, has served her local congregation in many ways since 1973. From 2008-2011, Vickie's home was left vacant as she moved for work. Since 2011, she had been unemployed for 2 of the 3 years. In 2014, when the Coopers were adopting Hikma, they completed a Both Hands project which did many repairs for Ms Vickie. This year we will be updating many of those items and assisting with some much needed help.
In addition to serving Ms Vickie, we were made aware of two other special women in need of some help outdoors at their homes as well. One was in need of power washing and another in need of having her property cleared from fallen trees and vines. We'll be assisting these special women as well and hope to bless them with our day of service!
A Different Kind of Fundraiser
A team of volunteers is completing a service project of fixing up a widow's home. We are raising sponsorship for our day of service. The funds raised will help an orphan to become adopted into a forever family. Will you sponsor us?
100% of donations received goes to the cause
Both Hands doesn't take any administrative fees from donations to projects.
Your donation is tax deductible
Both Hands is a registered 501(c)3 nonprofit so you can give with confidence.
Give quickly and securely online
Click the button above to make a life-changing impact today!
Please make your donation check payable to "Both Hands" and mail to
Both Hands
Attn: Cooper 865
PO Box 2713
Brentwood, TN 37024
write in the memo line "Cooper 865"
Sponsor this project today!
Both Hands Foundation is an approved 501(c)3 non-profit organization. Please note that in following IRS guidelines, your donation is to the non-profit organization Both Hands Foundation. Both Hands governing board retains full discretion over the donation's use, but intend to honor the donor's suggestion. Both Hands is a member of the Evangelic Council for Financial Accountability.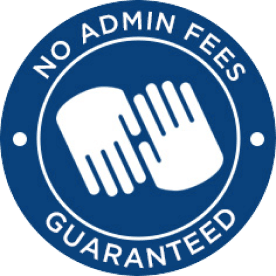 We don't take a penny out of the funds raised for adoption or orphan care for ourselves.
We are committed to doing everything we can to help our Both Hands families afford adoption. That's why we don't take out any administrative fees from donations to our projects.
We raise funds for our operations separately through support from donors like you. By supporting Both Hands, you help us serve more adoptive families, bless more widows, and bring even more orphans into their forever families.