Matt & Kylie Holt
We have been married for 16 years and have 2 biological children, Owen and Lillian. Adoption has always been a conversation in our home and we have had opportunities to foster locally and host international orphans in the last several years. God used these opportunities to deepen our desire to adopt. During the summer of 2022, we were able to host the sweet girl that we are now pursuing for adoption. Thank you for supporting us as we embark on this new adventure!
"S"
"S" is 12 years old and has been in the foster care system in Colombia for several years. We were blessed to be able to host her in the summer of 2022 and loved every moment with her. Some of her favorite activities while here were riding bikes as a family and getting "Coca-Cola Helado" or Coke floats. Shortly after saying our goodbyes, we started our journey to bring her home. Even though this journey has taken longer than expected, we are hopeful to travel to Colombia this year to bring her home.
Ms. Barb
Barb lost her first husband to cancer about 24 years ago. Then, while serving on the mission field in Taiwan, she lost her second husband of 17 years unexpectedly. She still works closely with a children's home in Taiwan through Orphan's Hope World Mission and loves to share the stories of the children impacted by the home each day! Her current health struggles have prevented her from traveling back at this time, but the people of Taiwan will always have her heart. We are so thankful for the opportunity to bless her with some house projects as she has blessed and impacted the lives of so many others!
A Different Kind of Fundraiser
A team of volunteers is completing a service project of fixing up a widow's home. We are raising sponsorship for our day of service. The funds raised will help an orphan to become adopted into a forever family. Will you sponsor us?
$

0
Raised of $25,000 goal
100% of donations received goes to the cause
Both Hands doesn't take any administrative fees from donations to projects.
Your donation is tax deductible
Both Hands is a registered 501(c)3 nonprofit so you can give with confidence.
Give quickly and securely online
Click the button above to make a life-changing impact today!
Please make your donation check payable to "Both Hands" and mail to
Both Hands
Attn: Holt 983
PO Box 2705
Brentwood, TN 37024
write in the memo line "Holt 983"
Sponsor this project today!
Both Hands Foundation is an approved 501(c)3 non-profit organization. Please note that in following IRS guidelines, your donation is to the non-profit organization Both Hands Foundation. Both Hands governing board retains full discretion over the donation's use, but intend to honor the donor's suggestion. Both Hands is a member of the Evangelic Council for Financial Accountability.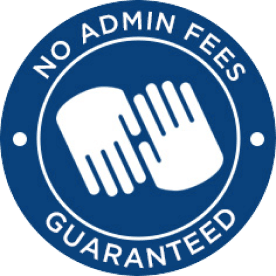 We don't take a penny out of the funds raised for adoption or orphan care for ourselves.
We are committed to doing everything we can to help our Both Hands families afford adoption. That's why we don't take out any administrative fees from donations to our projects.
We raise funds for our operations separately through support from donors like you. By supporting Both Hands, you help us serve more adoptive families, bless more widows, and bring even more children into their forever families.