Peter Pia & April Wareham
Hello! Our names are April and Peter. Before we met, we both had adoption on our hearts. We had both prayed for a spouse who wanted to adopt a child someday, and God brought us together in the funniest way- Peter taught April how to milk a goat when we first met! A few days later we went on our first date, and one of the first things we talked about was how we both wanted to adopt. That's how we knew there was something special between us. Less than a year later, April followed her heart and packed up everything she owned in her 4Runner and moved across the country from Texas to Washington to be with Peter. Less than a year after that, we were married. When you know, you know!
"K"
We had the privilege of hosting "K" this past summer through a host-to-adopt program that helps older kids find their forever families. As a 13-year-old, her chances of being adopted are between 0 and 2% in her home country of Colombia. K has lived in at least three orphanages since she was 8 years old, but despite suffering through trauma and adversity, she still has the most beautiful heart and a positive attitude.
From the moment we met her, we knew she would be our daughter someday. We had an absolutely amazing time with K for five weeks this summer. She fits perfectly into our family. She has a similar sense of humor to ours and enjoys doing many of the same activities we do, such as hiking, skating, swimming and playing games together. And we all just clicked, you know? We felt so privileged she opened her heart to us while she was here.
We truly feel that K is already a part of our family; we just need help financially to bring her home. Unfortunately, adoption costs prohibit many families from standing in the gap for these precious children. Money should never be the reason why a child doesn't have a family, so we humbly ask for your help to cover the costs. We also want to note that due to her health diagnoses, she will need extra care once she comes home, so anything raised above and beyond the goal will go directly to her care.
We feel complete as a family with K. Even our friends and family commented that in our photos together, we look like we belong together...like we've always been a family. Life is more fun with K's radiant smile and fun-loving attitude. She is truly a special child. But Adoption is not just about completing our family; it's about bringing our family to a child. Every child deserves a family, and our hearts want to give K the love and support she wants, needs and deserves. We want to give her as much of a childhood as we still can, since she missed out on so much of it already
On K's last day with us, she said, "You guys have provided for me in every way that I needed while I was here. Of course, the material things don't matter as much to me as the support. You've shown me love and support, and given me confidence, something I haven't had from a family before. This is all I ever wanted. I'm so happy here. Thank you for all you've done for me." She told her social worker that her biggest fear is not being adopted by us.
We cannot leave her behind to live the rest of her childhood in an orphanage. Please help us bring our daughter to her forever home where she will know love, and never feel alone again.
If you would like to watch a video compilation of our time together with K last summer, check it out here on YouTube: https://youtu.be/-9gCoF2t2S0
Bob
Bob is an 87 year old (yet young in spirit), retired U.S. Air Force Veteran having served our country for 26 years. During the span of his military career, he met and married the love of his life, Helga Schmitt, while stationed in Germany. They had two children, a daughter, Doris, and a son, Ralph. Bob and Helga were married for 56 years when Helga passed away from cancer in 2016.
Not long after his wife's passing, Bob's health began declining. He has several health issues, and most recently had a bad fall resulting in a burst fracture of the spine. He is now mostly confined to bed rest, has weekly home health care along with his daughter, Doris, being his full time caregiver and guardian.
Recently, both Bob and his daughter experienced another tragic loss as his son, Ralph, unexpectedly died by suicide. This too has taken quite a toll on both Bob and his daughter, Ralph's sister.
As a result of Bob's disabilities and declining health, he has been unable to keep up with the routine maintenance of his home and property that he always took pride in doing. His daughter, Doris, is now focused on full time caregiving for Bob and maintaining the interior of the home. They would both love to see and have the property itself cleaned up and restored to be manageable again.
A Different Kind of Fundraiser
A team of volunteers is completing a service project of fixing up a widow's home. We are raising sponsorship for our day of service. The funds raised will help an orphan to become adopted into a forever family. Will you sponsor us?
$

0
Raised of $13,000 goal
100% of donations received goes to the cause
Both Hands doesn't take any administrative fees from donations to projects.
Your donation is tax deductible
Both Hands is a registered 501(c)3 nonprofit so you can give with confidence.
Give quickly and securely online
Click the button above to make a life-changing impact today!
Please make your donation check payable to "Both Hands" and mail to
Both Hands
Attn: Pia-Wareham 967
PO Box 2705
Brentwood, TN 37024
write in the memo line "Pia-Wareham 967"
Sponsor this project today!
Both Hands Foundation is an approved 501(c)3 non-profit organization. Please note that in following IRS guidelines, your donation is to the non-profit organization Both Hands Foundation. Both Hands governing board retains full discretion over the donation's use, but intend to honor the donor's suggestion. Both Hands is a member of the Evangelic Council for Financial Accountability.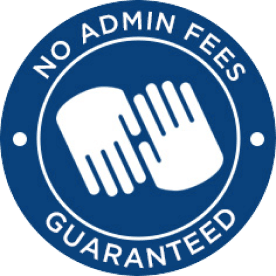 We don't take a penny out of the funds raised for adoption or orphan care for ourselves.
We are committed to doing everything we can to help our Both Hands families afford adoption. That's why we don't take out any administrative fees from donations to our projects.
We raise funds for our operations separately through support from donors like you. By supporting Both Hands, you help us serve more adoptive families, bless more widows, and bring even more orphans into their forever families.