Quiver Full Project 2023
Quiver Full Adoptions is a Greenville-based 501 (c)(3) non-profit organization and licensed child-placing agency whose mission is to build families as God designed, to offer affordable adoptions with integrity, and to provide support in a way that honors everyone. QFA is committed to being a different kind of adoption agency by providing lifetime counseling for biological mothers, education for hopeful adoptive families, and compassionate care for our adoptees.
Support Programs
**Donations to this project will be matched up to $2,500!!
QFA is currently raising funds for various support programs as well as general operating costs. Our ARROW (Achieve, Redeem, Restore, Opportunity, Worthy) Program encompasses essential services for our expectant/birth mothers such as lifetime counseling, postpartum care packages, and a birthmother- led support group. Additionally, we are planning to launch a new program called Love4Life, which will offer lifetime counseling for our adoptees. The majority of funds raised will be split between these two programs, with a small portion put towards necessary operating costs. Through generous giving, we hope to implement additional support programs as needs arise, as well as in the long-term, provide adoptions completely free of charge.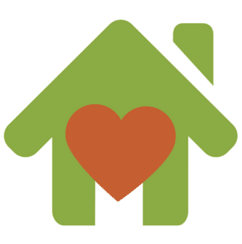 Gail
Our widow's name is Gail and she has lived in the upstate since 1990. Gail was married to her first husband for 44 years before he passed away in 2018. While grieving his loss, she met a man named Bob at Brushy Creek Baptist Church who had recently lost his wife of 62 years. Through their mutual grief, the two connected and unexpectedly fell in love! They were married for two years before his passing in 2021. Gail does not have any relatives in the state, but she says Brushy Creek is her family!
We will be pressure washing Gail's house, driveway, and sidewalk, cleaning her screened-in porch, removing vines and stumps from her backyard/garden, laying out fresh pine needles and mulch, and planting new flowers.
A Different Kind of Fundraiser
A team of volunteers is completing a service project of fixing up a widow's home. We are raising sponsorship for our day of service. The funds raised will help an orphan to become adopted into a forever family. Will you sponsor us?
$

0
Raised of $30,000 goal
100% of donations received goes to the cause
Both Hands doesn't take any administrative fees from donations to projects.
Your donation is tax deductible
Both Hands is a registered 501(c)3 nonprofit so you can give with confidence.
Give quickly and securely online
Click the button above to make a life-changing impact today!
Please make your donation check payable to "Both Hands" and mail to
Both Hands
Attn: Quiver Full 2023
PO Box 2705
Brentwood, TN 37024
write in the memo line "Quiver Full 2023"
Sponsor this project today!
Both Hands Foundation is an approved 501(c)3 non-profit organization. Please note that in following IRS guidelines, your donation is to the non-profit organization Both Hands Foundation. Both Hands governing board retains full discretion over the donation's use, but intend to honor the donor's suggestion. Both Hands is a member of the Evangelic Council for Financial Accountability.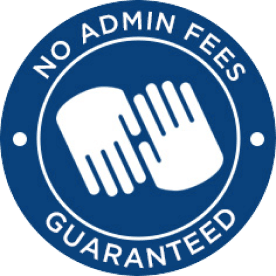 We don't take a penny out of the funds raised for adoption or orphan care for ourselves.
We are committed to doing everything we can to help our Both Hands families afford adoption. That's why we don't take out any administrative fees from donations to our projects.
We raise funds for our operations separately through support from donors like you. By supporting Both Hands, you help us serve more adoptive families, bless more widows, and bring even more orphans into their forever families.