Keith Von Allmen & Laura King
Keith and Laura live in Johnsburg, IL, and have spent their careers as public servants. They are a blended family, married in 2016, and have spent the last several years focusing on creating bonds with Laura's children. They have prayed for God's guidance on how they can best serve His will. Through prayerful consideration, God has put the call to adopt upon their hearts. Keith and Laura are currently waiting to be matched with a child or a sibling group from Burundi, Africa.
Waiting child/children
Keith and Laura began the adoption process in 2022. They currently have an approved home study and are waiting to be matched with their adoptive children by the Central Authority in Burundi. They have been approved for a child or sibling group between the ages of 0-8. Once they are matched, they will fly to Africa to meet their new kiddos and bring them home to become part of their family.
Ms. Christine
Keith and Laura know Christine through their church. Christine and her husband have always been involved in helping to serve others, since Ron's passing five years ago, the list of home maintenance chores and repairs have been piling up for Christine. Keith and Laura are happy to help Christine with this service project to get some work done, alleviate some of her burden and remind Christine that she is not alone.
A Different Kind of Fundraiser
A team of volunteers is completing a service project of fixing up a widow's home. We are raising sponsorship for our day of service. The funds raised will help an orphan to become adopted into a forever family. Will you sponsor us?
$

0
Raised of $25,000 goal
100% of donations received goes to the cause
Both Hands doesn't take any administrative fees from donations to projects.
Your donation is tax deductible
Both Hands is a registered 501(c)3 nonprofit so you can give with confidence.
Give quickly and securely online
Click the button above to make a life-changing impact today!
Please make your donation check payable to "Both Hands" and mail to
Both Hands
Attn: Von Allmen/King 995
PO Box 2705
Brentwood, TN 37024
write in the memo line "Von Allmen/King 995"
Sponsor this project today!
Both Hands Foundation is an approved 501(c)3 non-profit organization. Please note that in following IRS guidelines, your donation is to the non-profit organization Both Hands Foundation. Both Hands governing board retains full discretion over the donation's use, but intend to honor the donor's suggestion. Both Hands is a member of the Evangelic Council for Financial Accountability.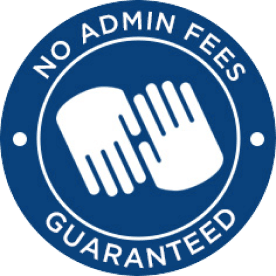 We don't take a penny out of the funds raised for adoption or orphan care for ourselves.
We are committed to doing everything we can to help our Both Hands families afford adoption. That's why we don't take out any administrative fees from donations to our projects.
We raise funds for our operations separately through support from donors like you. By supporting Both Hands, you help us serve more adoptive families, bless more widows, and bring even more children into their forever families.